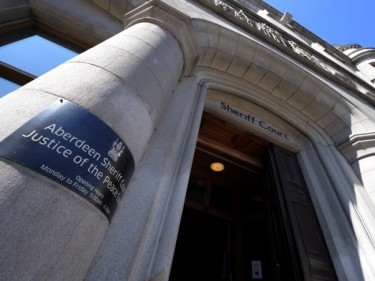 A north-east man who drove to pick up his girlfriend while more than five times the legal alcohol limit has been banned from the roads.
Emil Paszek lost his job as a technician earlier this year and told Aberdeen Sheriff Court he had taken to drink to drown his sorrows.
He was at his home on Faulds Crescent on August 22 this year when he received a call from his girlfriend who was "distressed" about missing her bus home from work.
The 41-year-old got behind the wheel of his car and made his way to pick her up but while on Mugiemoss Road he was spotted swerving between lanes and a witness called the police out of concern.
The court heard that Paszek himself soon realised he was in no fit state to drive and pulled over to the side of the road but the damage had already been done.
Police arrived a short time later and he subsequently failed a roadside breath test. He was found to have 119 microgrammes of alcohol in 100 milliletres of breath. The legal limit is just 22.
Representing Paszek, defence agent Liam Mcallister said: "He instantly recognised he was not fit to drive, pulled over, stopped, sat there and regretted his decision."
He added that his client was coming to terms with the fact he had a drink problem and that the loss of his licence would hinder his efforts to return to the workplace.
Sheriff Philip Mann told him: "The only positive thing that can be said about the case is that you realised you were quite unfit to drive.
"That shows some sort of understanding that you were causing a significant risk to the safety of the public."
He banned Paszet from driving for two years and fined him £600.