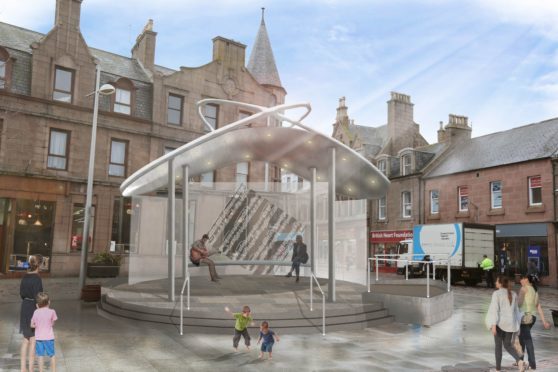 This design shows how a key part of Peterhead town centre will be transformed during the next year.
Aberdeenshire Council has released images which reveal the plans in place for Drummers Corner.
The designs include improved lighting to encourage people to use the area during the darker hours, a new seating area and a shelter which will allow the Drum to be used for live performances.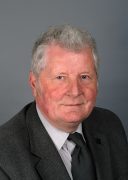 Councillor Norman Smith, chairman of the Buchan Area Committee and the Peterhead Development Partnership, said: "It has been a long process, but it was important to get this design right and create a public space of which Peterhead can be proud.
"As the designs developed, it became clear the Drum was really important to everyone, so we pushed for a more creative design. We're very happy with what's proposed and look forward to the work starting."
The new shelter and seats will be constructed with toughened glass which is designed to give it a modern look and feel.
The revamp of the site is part of the wider regeneration of the Blue Toon and the other northern towns.
The design has been developed by TGP Landscape Design in consultation with a number of local organisations, including Rediscover Peterhead.
John Pascoe, chairman of the group, added: "This is a bold design that will improve the function of this space for businesses in the town and for the community – it's a welcome development for Peterhead"
The project will go out to tender next month and work is expected to begin next year and finish in the spring.