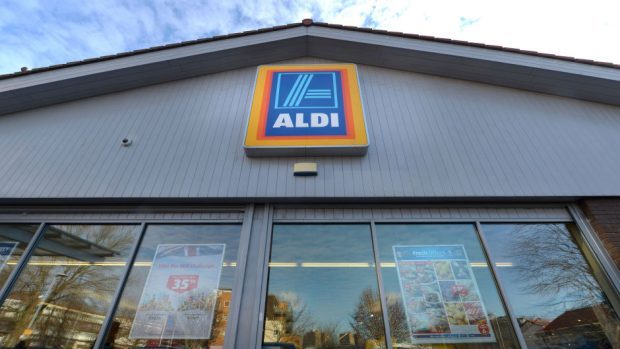 A chain of supermarkets will save around 265 tonnes of plastic a year in Aberdeenshire by using clear, recyclable trays on its fruit and vegetables in its stores.
Aldi is phasing out hard-to-recycle black plastic trays on a range of fresh produce, replacing them with clear, recyclable alternatives as part of its commitment to ensure its packaging is reusable or compostable by 2025.
Black plastic cannot be identified by the machinery used to sift through household waste and, as a result, is often diverted to landfill or burned for energy instead of being recycled.
Aldi is also changing the packaging of its pasta pots to use 95% recycled material, cutting a further 139 tonnes of plastic a year.
Managing director of corporate responsibility at Aldi UK, Fritz Walleczek, said: "Cutting waste is part of Aldi's DNA and we have a long-standing commitment to minimise our impact on the environment.
"That's why we are doing all we can to cut the amount of unnecessary packaging and plastics we use and are working to ensure all our packaging can be either reused, recycled or composted by 2025.
"One part of that is to prevent plastic going to landfill by using materials that are easier to recycle, but also to ensure that there is a demand for recycled plastic by using it in products like our pasta pots."
At present, only a third of the plastic in packaging pots and trays for food bought by households can be recycled.
Research from Zero Waste Scotland has shown that more than 64,000 tonnes of plastic food packaging and plastic bottles is sent to landfill every year in Scotland, costing £11million.