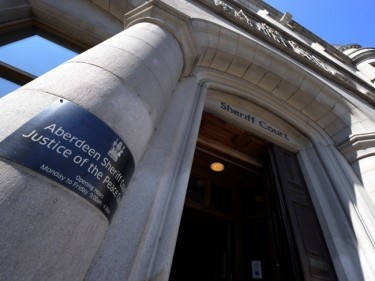 A north-east man collapsed outside his home after driving back from the supermarket while more than seven times the legal alcohol limit.
Paramedics had to called to Cummings Park Circle at around 2.30pm on May 13 this year because of concern for Michael Gilbert's health.
They found him lying on the ground but formed the opinion he was heavily under the influence.
The medics called the police and the 59-year-old was subsequently breathalysed by officers, giving a reading of 357 milligrammes of alcohol in 100 milliletres of blood. The legal limit is just 50.
Gilbert confessed to the offence during an appearance in Aberdeen Sheriff Court yesterday.
The court heard he had been on the way back from the Tesco store in Danestone with his wife prior to the incident.
Defence agent Les Green said his client was coming to terms with a drink problem and seeking help from the alcohol unit at Cornhill.
"What happened was possibly a seizure," he added.
Sheriff Margaret Hodge fined Gilbert £650 and banned him from driving for 24 months.