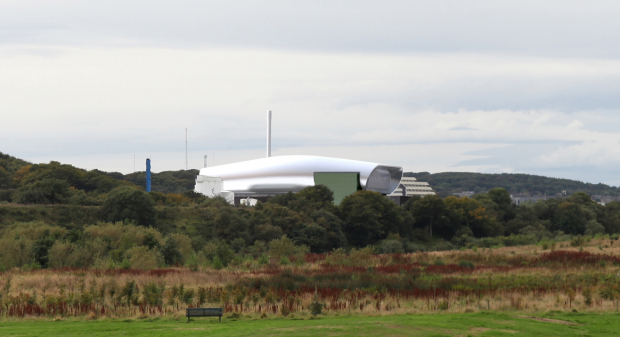 A new report by a national organisation campaigning against incinerators has called the environmental impact of Aberdeen's upcoming £150million facility into question.
The research, published this week by the United Kingdom Without Incineration Network (UKWIN), analysed 42 of Britain's incinerator projects, and found that last year they released a combined total of nearly 11 million tonnes of carbon dioxide.
And the organisation's study suggested that around five million tonnes of that carbon dioxide was emitted through the processing of fossil fuel-based materials such as plastic.
The group, which is comprised of more than 100 member organisations who oppose waste incineration, campaigns against the use of the technology across the UK, and argues that the process reduces focus on the environmental benefits of recycling.
Aberdeen's multi-million pound energy from waste facility is due to be up and running in 2021, to coincide with tough new Scottish Government landfill targets.
---
>> Keep up to date with the latest news with The P&J newsletter
---
Once operational, it will use a thermal treatment process on non-recyclable waste – including plastics – gathered from across the city, Aberdeenshire and Moray to generate electricity and heat energy.
However Josh Down, the associate coordinator of the UKWIN, said facilities like the one planned for Tullos highlight the problems that can arise from processing certain materials.
He said: "The study shows waste is a rubbish feedstock for generating energy.
"Burning large quantities of plastics gives rise to a small amount of electricity that comes with a high climate cost.
"The climate change impacts of incineration are worse than landfill.
"Most of what is incinerated could, and should, be recycled or composed.
"It is time to stop thinking of waste as potential incinerator feedstock, and time to recognise the urgent need to reduce, reuse and recycle."
Aberdeen South MSP Maureen Watt said: "Recently, we have seen that the disposal of plastics is a worldwide issue and one that concerns all of us.
"While reducing the use of plastics is key, finding a way of disposing plastics other than landfill is essential.
"I am sure the report will be studied by local decision makers."