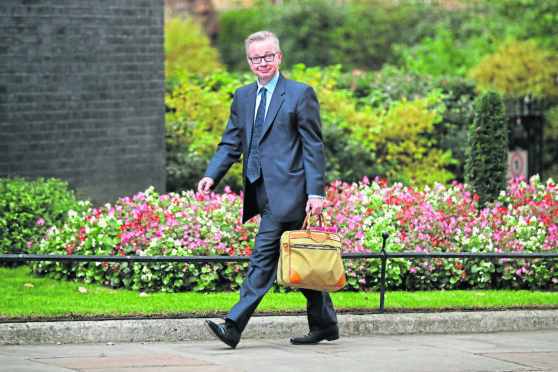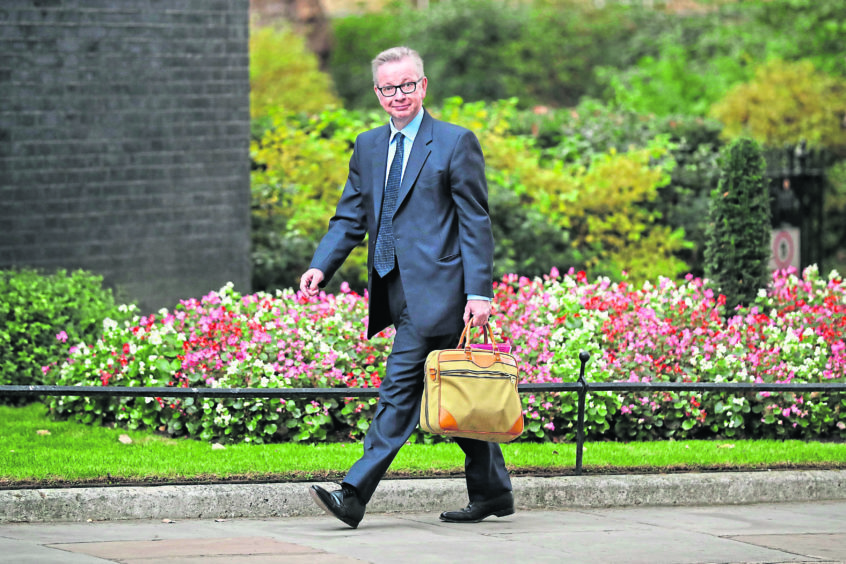 Environment Secretary Michael Gove will today launch a new Fisheries Bill, described as a "major milestone" in delivering the UK Government's pledge to take back control of British waters after Brexit.
"More powers than ever before" over fisheries management are being promised to the Scottish Government, along with a commitment to collaborative working across UK administrations.
The Bill was last night welcomed by the Scottish Fishermen's Federation (SFF) which said the new framework "outwith the universally detested Common Fisheries Policy" could be worth an additional £540 millon-a-year and 5,000 new jobs to the seafood industry.
---
>> Keep up to date with the latest news with The P&J newsletter
---
In a statement announcing Mr Gove will introduce the legislation to Parliament today, the Department for Environment Food and Rural Affairs (DEFRA) said: "For the first time since 1973, the Fisheries Bill will enable the UK to control who may fish in our waters and on what terms."
The Bill will propose controlling access by ending current automatic rights for EU vessels to fish in UK waters.
In future, the DEFRA statement said, this will be "a matter for the UK to negotiate and we will decide on the terms. Foreign vessels would have to follow our rules."
It will also propose powers to ensure that the UK can set its own fishing quota and days at sea, which it will negotiate as an "independent coastal state."
The powers of the Marine Management Organisation, the Scottish Government and Welsh and Irish devolved administrations in protecting the marine environment would be extended.
Last night, Mr Gove said: "The fishing industry is of vital importance to Scotland and that is why the Fisheries Bill, combined with our withdrawal from the EU, will give more decision making powers to the Scottish Government.
"This new Fisheries Bill will allow us to create a sustainable, profitable fishing industry for all of the UK.
"It will regenerate coastal communities, take back control of our waters and, through better conservation measures, allow our precious marine environment to thrive.
"The Common Fisheries Policy has damaged the UK's fishing industry and our precious fish stocks.
"The Bill will deliver a sustainable fishing industry, with healthy seas and a fair deal for UK fishermen."
Bertie Armstrong, chief executive of the SFF said the Bill was a "necessary piece of legislation that sets a completely new framework for fisheries management".
He added: "Control of UK waters will no longer be exercised by the dead hand of EU bureaucracy but by our governments at Westminster and Holyrood, which we trust will to work together in harmony to seize the sea of opportunity that stretches out before us.
"The Scottish Government's own figures suggest that this could be worth an additional £540 million per year to the seafood industry plus a total of 5,000 new jobs.
"And it is accessible through an effective and reactive fisheries management regime that avoids placing unnecessary constraints on skippers and crew doing a difficult job at sea."