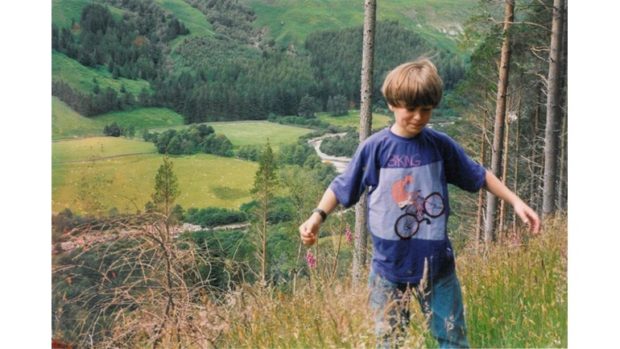 A north-east mum has challenged herself to double the £20,000 she raised for charity in memory of her brother who died of cancer.
Claire Fleming's brother Christopher lost his battle with the disease at the age of just 14.
He had been diagnosed with a brain tumour in the summer of 1994, and fought a brave battle with the terrible illness for almost two years.
In 2016, Mrs Fleming decided to raise £20,000 for cancer charity Clan to mark the 20 years since his death.
She generated the cash through a whole range of fundraising activities, including ceilidhs, afternoon teas, bake sales, sky diving, running and more.
And now, to mark her 40th birthday, she is preparing for another year of fundraisers to try and raise her grand total to £40,000 for Clan.
The mother-of-three, from Banchory, said: "My relationship with Clan has continued as an ambassador for the charity and in recent months during visits to Clan House, I began to formulate a plan.
"On one visit, a family was signing in – a young mum and dad with their beautiful toddler and baby.
"I couldn't help but feel emotional about how this beautiful young family is being impacted by cancer.
"Coinciding with a decided lull in enthusiasm about my imminent 40th birthday, these observations provided a much-needed reality check.
"The fact is, I may not look forward to being 40, I may lament what has gone wrong, what has yet to be achieved and what I could and should have done better, but the reality is I have my health, and my children are healthy.
"I have missed the challenge, and while my aging and out-of-shape body may protest, the fact is I can run races, jump from planes, hike, dance and do whatever it takes, while still getting to go home to be outnumbered by my adorable children."
To support her effort, visit www.justgiving.com and search for Claire Fleming.