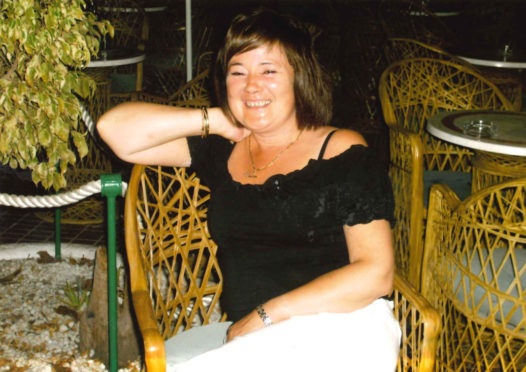 Tributes have been paid to a kind and compassionate school support worker who changed the lives of scores of youngsters.
Viviene Brown, who was well-loved by pupils and colleagues alike at Westhill Academy, died last month after a short illness.
---
>> Keep up to date with the latest news with The P&J newsletter
---
Born in Torphins in 1966, Mrs Brown initially worked as an auxiliary nurse at ARI and commuted to and from Aboyne every day.
She later moved to Westhill – where she met her husband-to-be Phil in the local pub – and took up posts at several residential children's homes.
Then after spells with the Youth Advice Project and Foster Care Association, she landed a job as a pupil support worker at her local school.
Husband Phil said: "Her work was very challenging but again she proved popular with the teenagers, steering a lot of them on the right path."
His sentiments were shared by all Mrs Brown worked with, including head teacher Alison Reid.
"Viv was a valued and trusted colleague at Westhill Academy for over a decade," she said.
"She worked closely with the pupil support team and steadily improved things for young people here in her own quiet, dedicated way.
"Many pupils over the years have benefited from Viv's support – in listening to them, understanding them, advising them wisely and helping these young people stay on track."
She added: "Viv was a compassionate person who always looked for the best in her pupils.
"She was also a well-known and well-liked within the community as a parent herself.
"We could rely on Viv to do the very best for her pupils and she will be missed very much."
Alongside her work, which she greatly enjoyed, Mrs Brown spent a lot of time with her family.
She had two children, Kieran and Kelvin, and was planning to celebrate her silver wedding anniversary with a cruise next year.
Mr Brown said: "Viv was the woman I had dreamed of – the woman who made our beautiful family a reality.
"The woman that gave meaning into my life.
"Our lives go on without her but nothing is the same."
He added: "She did so many things for us, her heart was kind and true.
"And when we needed someone we could always count on her.
"The special years will not return when we were all together, but with the love within our hearts she will walk with us forever."