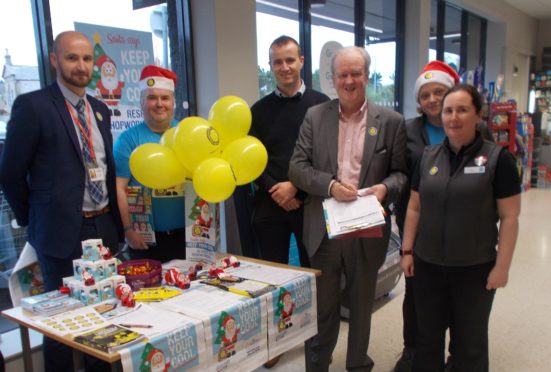 An MSP has given his backing to Respect for Shopworkers Week.
Banffshire and Buchan Coast MSP Stewart Stevenson visited the Co-op in Banff to discuss local community safety issues with staff.
While there, he heard about the company's programme to help tackle crime.
As part of the commitment to colleague safety and community well-being, the retail company is supporting the employee's union USDAW in the campaign called Respect for Shopworkers Week.
Mr Stevenson said: "Shop workers are entitled to be safe at work and to be treated with respect. Too many face verbal abuse, threats and even assaults in their daily work.
"Violent crime in shops often has a shocking, and lasting, impact on those working at the front line.
"That is why I am backing this important initiative as we must all do everything we can to help reduce these attacks."
Paul Gerrard, campaign director at Co-op, explained how retail crime is considered to be "victimless".
He said: "It is not the shop that is left bruised, bleeding or traumatised.
"This type of crime has nothing to do with profit and everything to do with people.
"In the months ahead, we'll be looking to work with local community groups and other neighbourhood leaders who are engaged in tackling the root causes of crime, to see if we can identify mutual solutions to shared concerns."