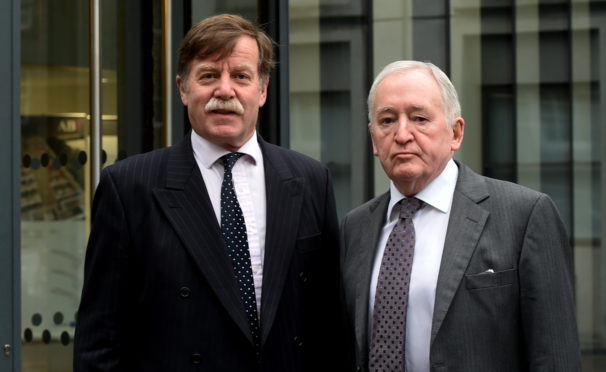 An employment tribunal has been urged to discount "conspiracy theories" about NHS bosses forcing a veteran surgeon out of his job.
Dr Nick Renny believes he was targeted unfairly by management after siding with an Aberdeen Royal Infirmary colleague who successfully sued for £100,000 more than a decade ago after being racially abused.
His evidence was hailed as crucial in securing the legal victory for orthodontist Sumithra Hewage, who claimed she was bullied and harrassed by senior nurses.
Dr Renny resigned from NHS Grampian after 20 years in 2016, when colleagues raised concerns that his surgical practices were "dangerous and outdated" and he was prohibited from performing head and neck cancer operations.
---
>> Keep up to date with the latest news with The P&J newsletter
---
But he has now launched his own lawsuit, arguing that the complaints were trumped up in an attempt to oust him from his position as payback for helping Dr Hewage's case.
The surgeon could be awarded more than £70,000 if employment judge James Hendry finds in his favour.
Last week, the tribunal heard that the atmosphere between the consultants running the maxillofacial department became so toxic that patients were left at risk.
Closing arguments were made yesterday and solicitor for the NHS, Alasdair Hardman, argued against the surgeon receiving damages.
He said: "Dr Renny resigned because he wanted to work in Middlesborough, because he was not prepared to take the steps he needed to to return to work in Aberdeen.
"That was the stumbling block, the other three consultants had concerns about patient safety and he thought there was a campaign against him.
"He took concerns about his competence to be a conspiracy theory."
Representing Dr Renny, Quantum Claims chairman Frank Lefevre said it was "unnecessary and defamatory" for his colleagues to report him to the General Medical Council watchdog.
He previously argued that Dr Renny's ordeal was "revenge" for serving as a witness for Mrs Hewage.
A ruling is expected within four weeks.