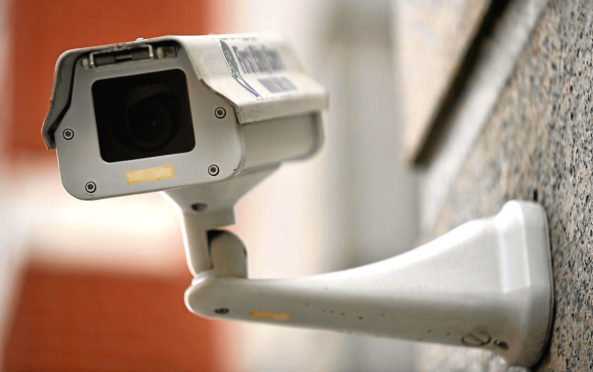 Retailers in Peterhead have joined forces to call for the town's own CCTV system.
A petition has been circulated in businesses around the port as their owners attempt to build up support for the idea.
The petition is demanding that the council takes action and installs a network of cameras to deter anyone considering targeting local shops.
The document said: "This is a petition to raise awareness to the council and governing bodies that the safety and livelihoods of the public, tourists and businesses are at stake and are at the highest risk of criminal activity.
"CCTV systems need to be put in place to deter or minimise criminal activity and make the people of Peterhead feel safe again."
The call for the security cameras comes just weeks after a string of alleged break-ins earlier this month.
It led to a man being charged in connection with the thefts and he has subsequently appeared in court.
Susanne Bain is the co-owner of the Room 7 salon in Rose Street and it was recently targeted during an apparent break-in.
Just last week, her business was hit with more than £1,000 of products and a charity collection tin being taken.
She launched the petition and feels a network of CCTV cameras is much needed in the town centre.
Rediscover Peterhead, the group tasked with improving the town centre, is hoping to launch a CCTV network in 2019.
But Ms Bain hopes the show of people will lead to the council taking action as soon as possible.
She said support for a dedicated camera network is growing with supporters flocking to the cause.
Ms Bain added: "All of the shops got a copy of the petition. Rediscover Peterhead are making us pay to get it, but won't be putting it in until at least a year from now, so this is to put pressure on the council to do it.
"I have nearly two pages of signatures already. People are fed up of the state of the town."
Last night, a council spokesman said they would work with Rediscover Peterhead and the police on the CCTV project.
He said: "Peterhead BID is already undertaking a project to introduce CCTV to the town and we look forward to working with them and with Police Scotland to help develop proposals for the benefit of the community."