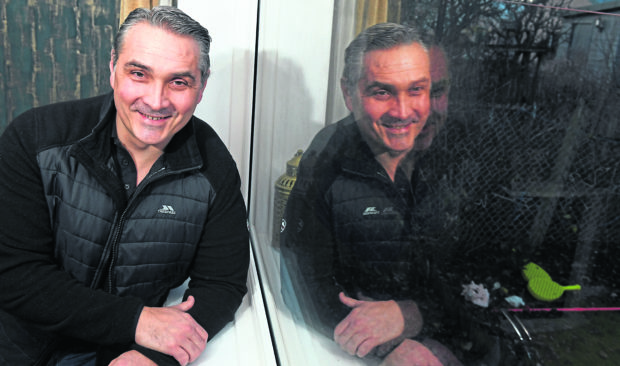 Christmas can be a difficult time for many people, with memories of lost loved ones and regrets from years gone never far away.
And while many veterans are grateful to be home – rather than missing yet another special moment with family and friends for the battlefield – it is a particularly difficult time for scores of others.
It is estimated that more than 60 former and serving military personnel have taken their own lives this year, prompting calls for the government to do more.
In the background, dozens of charities are working to help veterans of all ages by offering emotional, psychological and practical support.
Today, the Press and Journal is launching its Force For Good campaign, shining the spotlight on some of the struggles faced by ex-services in civilian life, as well as the work carried out by charities that support them – not only through the festive period, but 365 days a year.

We have teamed up with SSAFA, Help for Heroes and Legion Scotland to raise awareness of what they do, but many of the charities work closely together to ensure their veterans get the best support available.
And the collaboration between Legion Scotland and north-east charity Immediate Care, Assessment and Rehabilitation for Uniformed Services (Icarus) is already helping veterans with mental health issues around the world.
Simon Maryan set up the charity after leaving the Royal Marines and is now at the forefront of national plans to ensure those leaving the forces are giving the right care.
Mr Maryan, who runs the charity from his home in Turriff, Aberdeenshire, became a psychologist after leaving the forces and has been working exclusively with veterans for 10 years.
He acknowledged that this time of year, when most of us are looking forward to spending time with our loved ones, can be "horrendous" for veterans who have gone from fighting on the front-line to battling crippling mental health problems.
He is working on videos which will be published online, offering advice for people suffering from post-traumatic stress disorder (PTSD), depression and other illnesses to keep on top of their conditions.
Mr Maryan said: "This is a horrendous time of year for a lot of people, and we are looking at putting together a video series to offer little hints and tips for people who feel things are getting on top of them.
"It should help them to keep their minds reigned in during this period, when they are feeling lonely or overwhelmed.
"It is based around managing thoughts and emotions, and not allowing darker thoughts to affect the way we feel."
Mr Maryan has also been contacted by the Ministry of Defence to help forge a new strategy to tackle the mental problems which all too often accompany a return to civilian life, which he believes could save countless lives in the years to come.
Icarus has been asked to supply information which will help the government devise the best way to care for people exiting the forces.
Mr Maryan said: "This is massive for us and to be asked to help was a real surprise.
---
>> Keep up to date with the latest news with The P&J newsletter
---
"This means the MoD recognises it has got ground to recover, and we are encouraging as many veterans as possible to complete a survey which will inform the plans.
"This will provide information on what is actually needed, and should decrease the number of people taking their own lives.
"We want people to be able to get past any problems and find fulfilment, and now the MoD is wanting to hear from those who have endured the struggles they are trying to make a thing of the past."
Icarus is also staging a "psychological first aid" training seminar in Aberdeen in January, aimed at helping former servicemen and women who are experiencing a "mental health crisis".
The session will be attended by doctors, nurses, therapists, psychiatrists, veterans themselves and their loved ones.
Mr Maryan says it will showcase "powerful techniques" crafted specifically to help veterans who are at breaking point.
He said: "These techniques will help to calm people down, and get them back on an even keel. It could genuinely save lives in instances where people are at the point of doing themselves harm."