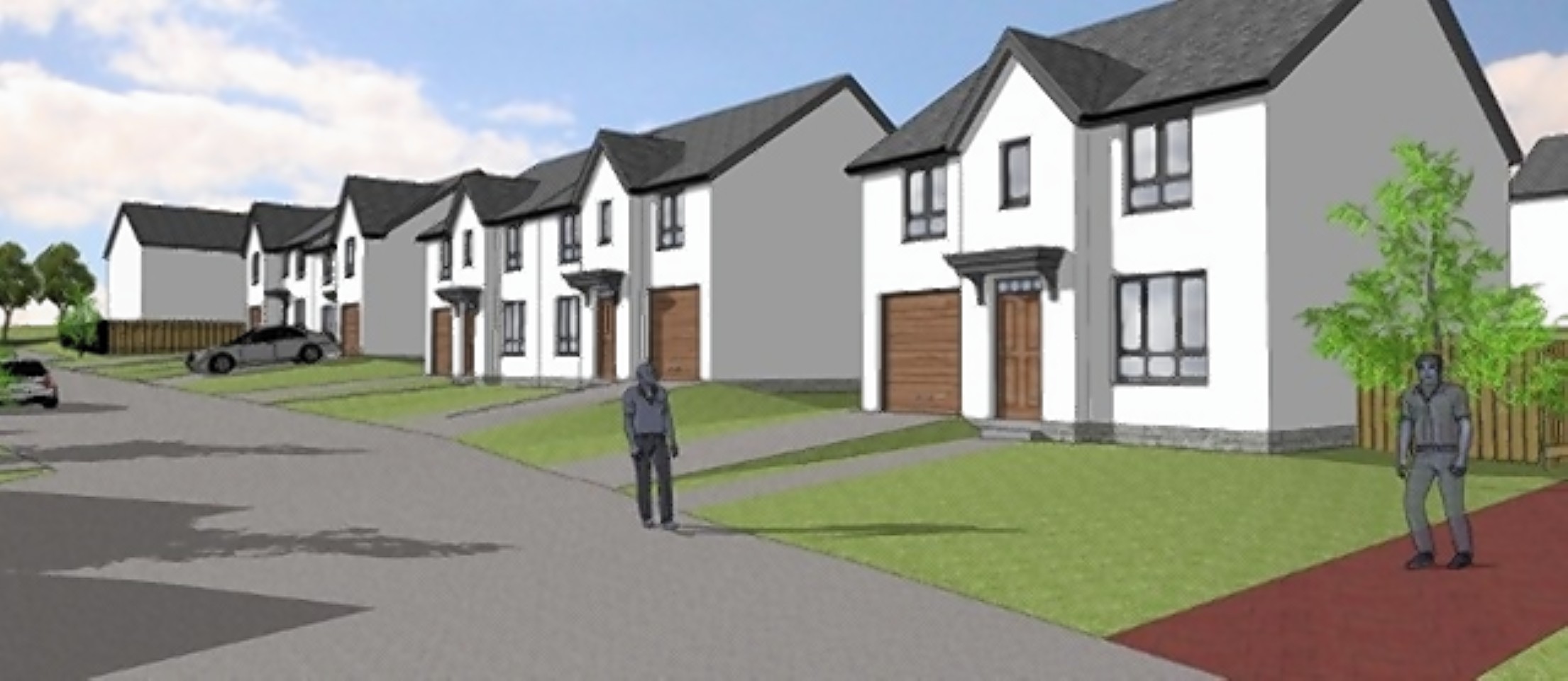 More than 90 affordable homes could be built in a north-east seaside town despite warnings they may be "the slums of the future".
The Mackie Village plan is designed to help bankroll the refurbishment of Stonehaven's Ury House and a Jack Nicklaus-designed golf course.
Kirkwood Homes will now seek final approval for the creation of 33 individual homes and 58 flats, in three-storey blocks, near to the Ury Estate.
The developer believes its proposals meet the current housing needs of Aberdeenshire Council and are suitable for the chosen site.
At a meeting of the local authority's Kincardine and Mearns area committee in Stonehaven yesterday, a number of councillors sought to disagree.
Ultimately, however, as the developer had met its planning obligations, the committee decided there weren't sufficient grounds for refusal and members voted by eight to two to support the recommendation of council planners that they accept the proposals.
They will now go before the council's infrastructure services committee for final determination in the New Year.
During the meeting, Stonehaven and Lower Deeside councillor Sandy Wallace summed up the committee's difficulties, which included concerns over the density of homes on the site.
He said: "With this development we're basically saying, 'it's not very good but we're willing to pass it'.'
"We may be building the slums of the future."
And Mearns councillor Jeff Hutchison said: "The concentration of affordable homes in one area is not something I can accept.
"This development does not create a sustainable, mixed community."
In a report to councillors, Stephen Archer, director of infrastructure services at Aberdeenshire Council, said: "The site has been long identified for this use.
"The proposals that have now come forward fit within the surrounding constraints, delivering a mix and type of affordable house that meets the requirements of the council's housing service, while delivering a development of appropriate scale, density and design, in an accessible site that can be serviced without impacting on any nearby land use."
Ury Estate has aspirations to become "one of the most select golf residential-resort communities in the world".
It's multi-million-pound plan will overhaul the uses of the 1,500 acre estate and may in time include a number of exclusive homes for use by members of Jack Nicklaus clubs worldwide.