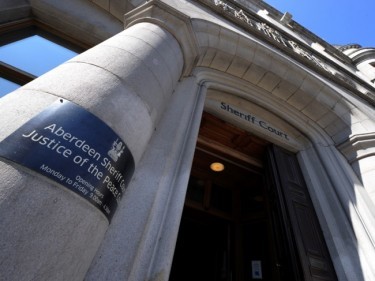 A man was caught driving at twice the speed limit – after overtaking an unmarked police car.
Edward McCafferty was running late to pick people up at Aberdeen International Airport, when he hit 60mph in a 30mph zone of the A96 Aberdeen-Inverurie road.
The stretch had been reduced from 40mph to 30mph for roadworks.
Aberdeen Sheriff Court heard McCafferty approached a vehicle at the junction with Hopetoun Garage and overtook it at speed – not realising it was an unmarked police vehicle.
Officers pulled him over, and he was cautioned. The incident happened at about 10pm on March 31.
The 52-year-old admitted driving carelessly when he appeared in court yesterday.
Sheriff Robert Mcdonald said the speed was "far too fast" even for the normal speed limit.
He placed six points on the licence of McCafferty, of Fraser Court in Aberdeen, and fined him £320.