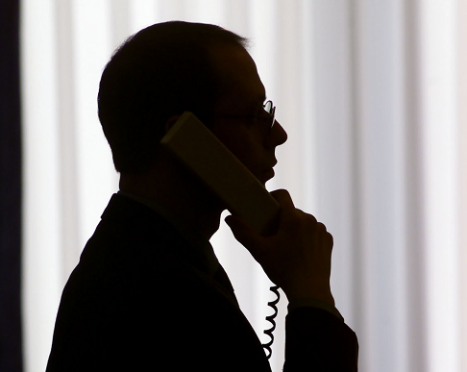 New rules come into force today which mean directors of firms will be held personally accountable for their staff making nuisance phone calls.
A crackdown on bosses whose employees pester people with unsolicited calls will leave them "nowhere to hide", the Government has insisted.
The rules mean directors of such companies will be held personally liable if their business breaks the law, and could face fines of up to £500,000.
Under the new regime, the UK data protection watchdog, the Information Commissioner's Office (ICO), can now hold bosses directly responsible.
Previously, only the business itself was liable for fines and directors could escape penalties by declaring bankruptcy and then setting up again under a different name.
Ofcom estimates British consumers were on the receiving end of 3.9 billion nuisance phone calls and texts last year.
Digital minister Margot James said: "There is now no hiding place for the small minority of rogue directors who have previously tried to escape justice.
"We are determined to stamp this menace out and this new law is the latest in a series of measures to rid society of the plague of nuisance calls."
Welcoming today's announcement, Citizens Advice Scotland (CAS) chief executive Derek Mitchell said:
"Nuisance calls cause inconvenience and distress, and people should not have to put up with them, yet we know that Scots get more of these calls than other parts of the UK.
"We have campaigned to raise awareness of this issue and have called for action to protect consumers, so we are pleased to see this new measure. Consumers deserve protection against nuisance calls and it is right that those who are responsible for such calls have no place to hide.
"We would also remind people that there are ways to stop unwanted calls, the simplest way is to register with the Telephone Preference Service. It's free and only takes a few moments. You can do it online, or call them on 0345 070 0707. You can also report nuisance calls to which.co.uk/report-calls."