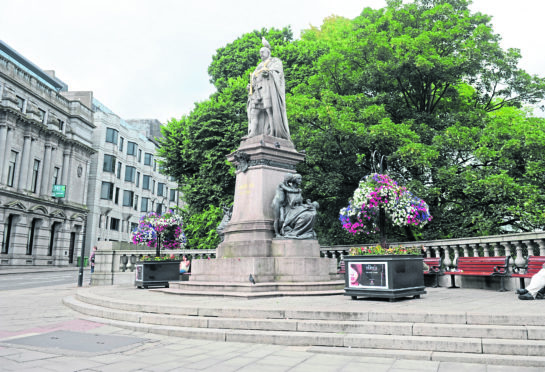 Historic monuments in Aberdeen should be "freshened up" to attract more tourists to the city centre, the council has been told.
Statues including those of Gordons chief General Gordon, poet Robert Burns, legendary warrior Sir William Wallace and monarch King Edward VII are regularly covered in bird droppings.
The statue honouring the Gordon Highlanders regiment on Castlegate is particularly infamous, with the mess created by gulls regularly described as "disgusting".
The monument was unveiled by the Duke of Rothesay in 2011 to commemorate the service of the Gordon Highlanders.
In September, however, following complaints about the two bronze life-sized soldiers on the block of pink granite being covered in bird droppings, council chiefs said they had invested in a new chemical gel meant to deter the birds.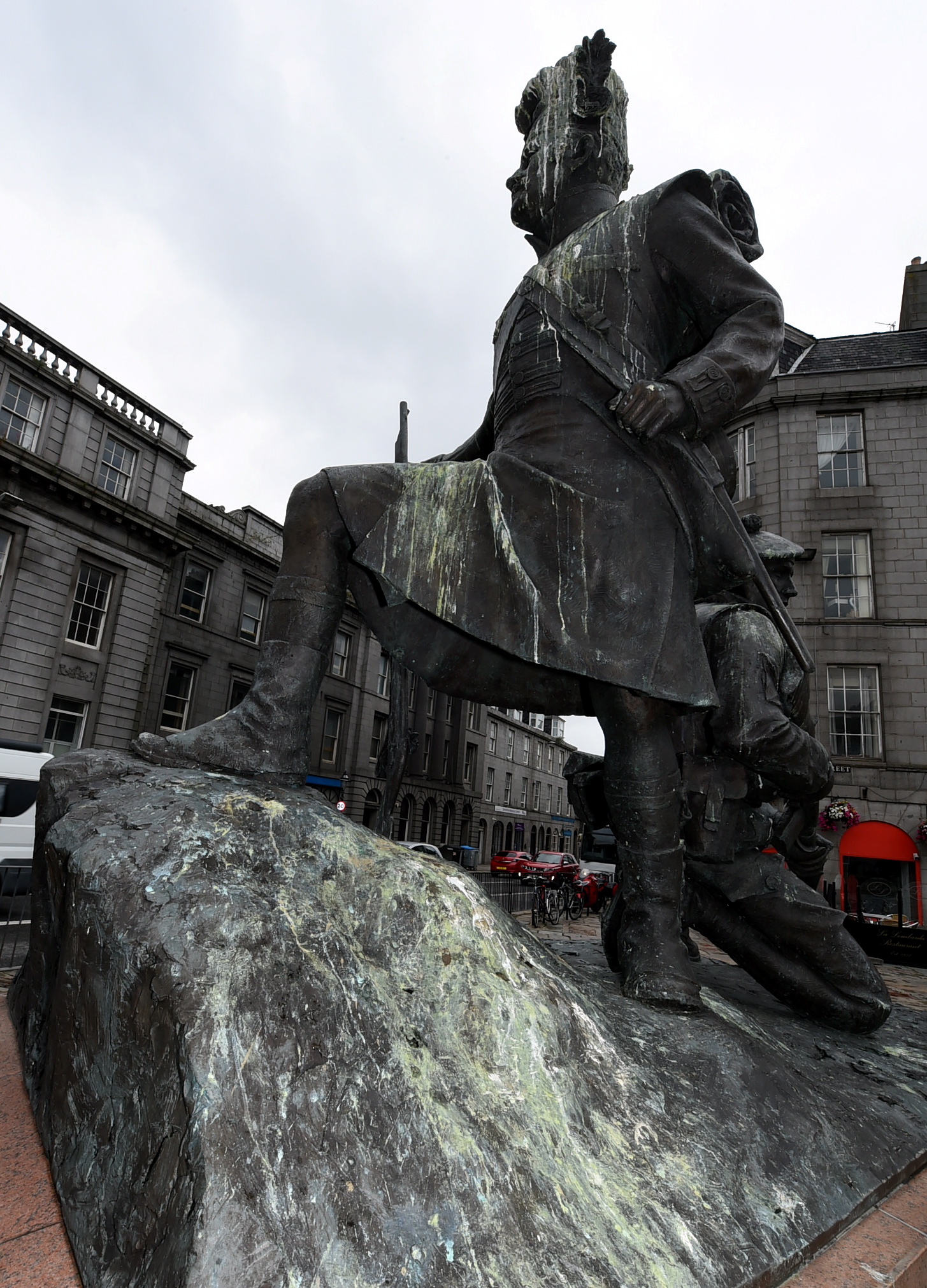 City centre community councillor Michael Kuznir said that many of the statues to historical figures were now more noticeable for the mess they regularly find themselves in than the individuals and groups they commemorate – and said he fears this could dissuade tourists from visiting, and certainly from appreciating them.
He said:"It is a sad day when General Gordon, Robert Burns and so many other important historical figures are now playing second fiddle to the Aberdeen gulls.
"The mess they leave all over these statutes is easily noticed.
"A freshening up of these monuments would go hand-in-hand with the ongoing improvement of our city centre and maybe even help promote them to tourists."
The council's 25-year City Centre Masterplan identifies the need for more tourists to visit the Granite City to diversify the economy away from its reliance on oil and gas.
A "café culture" is envisaged where more tables are kept outside and guided tours of attractions are in place.
Lord Provost Barney Crockett, himself a keen historian, said he would raise the issue with council officers.
Paraphrasing former Prime Minister Tony Blair's famous "tough on crime" speech he said: "We will be tough on bird mess and tough on the causes of bird mess.
"We take all suggestions seriously and I will ask council officers to look into the issue and see if the gel can be applied more widely."