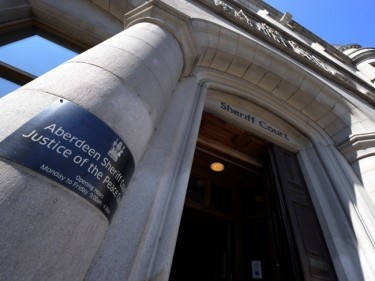 A pair have been accused of stealing animals from a variety of north-east farms.
Lloyd Fowlie, 30, and Craig Arbuckle, 29, are alleged to have stolen six cattle from Kinaldie Home Farm in Kinellar in the first week of July in 2016.
They have also been accused of stealing at Lower Todlachie in Inverurie and allegedly making off with fourteen cattle between July 1 and 23 this same year.
Fowlie is alleged to have stolen four dogs from Cormalet in Huntly between January 27 2016 and the following day.
Arbuckle faces a charge of obtaining £650 worth of board and lodge from the Forbes Arms Hotel in Alford between August 28 and September 7 2016 and not paying for it.
The case against the pair was called at Aberdeen Sheriff Court yesterday where they denied the charges against them.
Fowlie, of Guise in Tough, and Arbuckle, of Pitreuchie Farm in Forfar, will return to court next month.