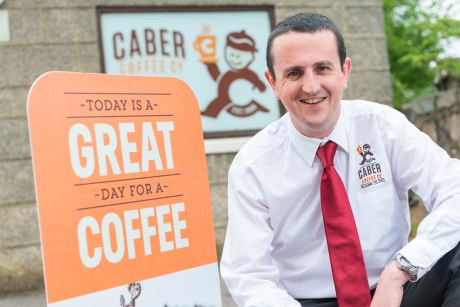 The north-east food and drink sector is bracing itself for a hit in the event of a no-deal Brexit.
With Theresa May's withdrawal agreement struggling to win support in parliament, the very real prospect of crashing out of the EU on World Trade Organisation terms has given the industry the jitters.
The concerns come after food giant Baxters said yesterday they were drawing up a list of ingredients and products to stockpile in case a no-deal Brexit hits trade with European firms.
Food and drink is the fastest growing part of the Scottish economy, worth £14 billion a year.
The Scottish government has set an ambitious target of doubling that to £30 billion by 2030, but Brexit could be a significant complicating factor.
At the moment, 70% of Scottish food and drink exports go to the European Union.
Bill Dean, who owns Dean's Shortbread, said: "If commodities shoot up by 20%, that will obviously have an effect.
"I'm told there could be a volatile swing in the price of butter, which could go up from £1,000 to £1,100 per tonne.
"That scares us but what do we do?
"We're just waiting and hoping it resolves itself to everyone's satisfaction."
Findlay Leask, managing director of Caber Coffee said: "We're working with our supply partners to ensure the continuity of supply continues.
"But I'm conscious that this could change in the event of crashing out of the EU.
"What does concern me gravely is our spare parts supply for equipment.
"In the New Year we will be ordering in quite a significant volume of spare parts stock to support our customers.
"The fact that the government can't tell us what is going to happen in just three months' time, I find incredible.
"The whole situation is ridiculous and appalling, whatever side of the fence you are on.
"The lack of communication from the government is just breathtaking."
Scotch Whisky Association chief executive Karen Betts, meanwhile, is confident of rising to the challenge of a no-deal Brexit, despite the difficulties.
She said: "A no-deal Brexit would give us very real difficulties with our exports.
"But Scotch whisky has been exporting for 150 years, facing many changes and overcoming many challenges, including two world wars and prohibition in America.
"I'm confident we can continue to succeed through and beyond Brexit."