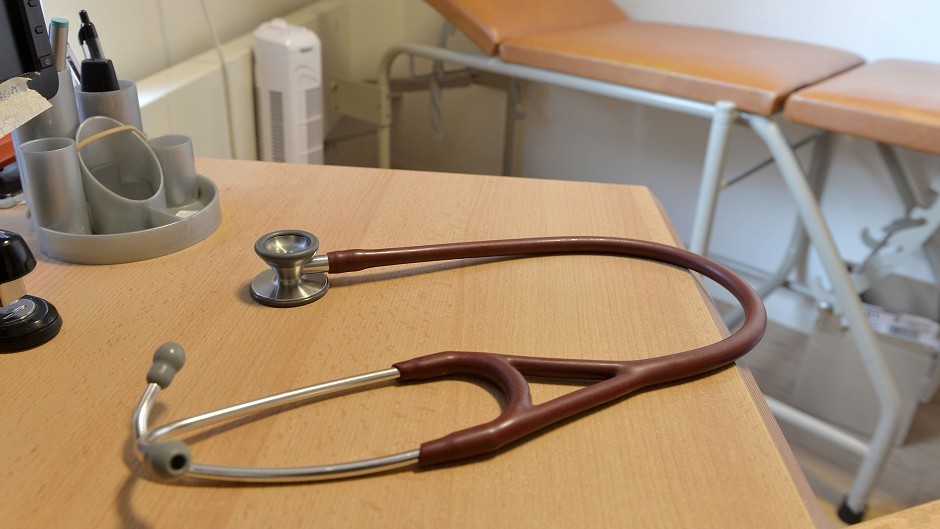 The failure by NHS Grampian to diagnose a mother's bowel cancer over a three-year period "likely had a significant impact on her ability to survive her illness", a public services watchdog has found.
Following an investigation, the Scottish Public Services Ombudsman (SPSO) has issued a damning report in which it details a litany of failings.
It revealed a failed test in 2013 that could have brought forward her cancer treatment by 36 months, together with further failures of care as she underwent rehabilitation.
---
>> Keep up to date with the latest news with The P&J newsletter
---
Staff also failed to keep family members informed about her condition following her eventual diagnosis.
Inspectors said that "could have caused increased distress, isolation and anxiety for Mrs A at a time where her physical health was deteriorating."
The SPSO ordered the health board to apologise and review its colonoscopy services after what it said were "unreasonable delays" in diagnosing the woman.
She died less than a month after an operation was finally carried out in June 2016.
NHS Grampian has since apologised for the failures in care and accepted the patient's treatment had fallen "well below the standards" it aspired to.
In 2013, the woman, referred to as Mrs A, complained of abdominal pain and medical professionals at NHS Grampian "correctly tried to investigate this with a colonoscopy", according to the SPSO report.
However, the investigators found the colonoscopy had failed as it had not reached the caecum – a pouch connected to the junction of the small and large intestines.
The report said the "preparation of the colonoscopy was inadequate, as Mrs A's Bowels were not sufficiently clear", adding that "if the clinical guidance had been followed and either a repeat colonoscopy up to the caecum or a virtual colonoscopy had been performed, then Mrs A's cancer would have been diagnosed in 2013″.
Three years later, in 2016, she received a CT scan and a further, this time successful, colonoscopy.
The tests showed Mrs A had cancer.
Surgery was performed to remove the tumour on June 9, 2016, and she was then transferred to Woodend Hospital for rehabilitation on June 28.
Sadly her condition deteriorated and she was moved back to Aberdeen Royal Infirmary on July 7.
She died later that same day.
The SPSO investigation was launched after Mr C, the son of Mrs A, raised concerns about the care and treatment she received from NHS Grampian.
Its investigator's final report said: "We concluded that the failings in the investigation of Mrs A's bowel symptoms likely had a significant impact on her ability to survive her illness.
"In addition to this, we also concluded that it was likely that with correct treatment, Mrs A would not have had prolonged and profound anaemia and may not have developed a myocardial infarction."
The watchdog also found the nursing care at Woodend Hospital was "unreasonable" after noting a number of failings – including management of stoma care – and told the health board to review these issues.
On one occasion, Mr B – the husband of Mrs A – said he went to the ward at Woodend to find his wife screaming.
Mr B raised concerns that no nurses were attending to his wife and when he asked nursing staff, he was told she had not had a good night due to a urine infection – which Mr B said he felt he should have been contacted about.
A specialist advisor assisting the SPSO in the investigation noted that there "should have been a record of how Mr B wanted to be involved with Mrs A's care and when he should be contacted".
They added: "Failure to communicate effectively and to involved Mrs A's family appropriately in her care could have caused increased distress, isolation and anxiety for Mrs A at a time where her physical health was deteriorating.
"It may also have led to increased sense of frustration and concern for her family."
An NHS Grampian spokesman said: "We are sorry for our actions in this case. It is clear the treatment we provided to Mrs A fell well below the standards we aspire to.
"The Ombudsman has made a number of recommendations in this area and we accept them all.
"We have apologised directly to the family and would take this opportunity to publicly apologise for our failings in this case."