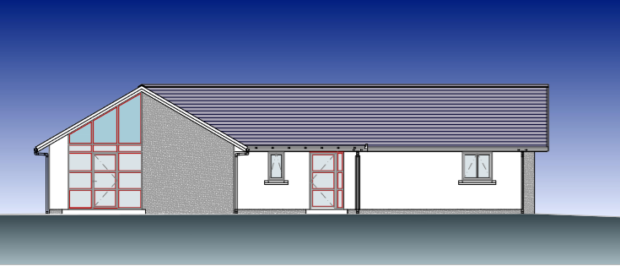 A leading charity have submitted plans to replace their temporary north-east care centre.
Cornerstone, which provides support for disabled people, wants to build a new base at New Deer.
The care resource centre would support eight self-contained homes in the village's Sherwood Place where they look after people with special care needs.
It would also feature two offices for caring staff and a multi-purpose room for the residents.
The single-storey base would replace a cabin that is currently being used by Cornerstone staff and it would be removed.​
Cornerstone's new base would look the same as surrounding properties.
In a supporting statement submitted alongside the proposals, the charity said the move would improve care by allowing residents to meet there for activities instead of having to travel elsewhere.
It said: "The proposed building is a care resource centre which will support eight existing self-contained houses in Sherwood Place, where Cornerstone Care look after people with special care needs.
"The resource centre will provide two offices for Cornerstone's carers. It will also provide a multi-purpose room for the residents, which will improve the quality of their care by enabling them to socialise and take part in activities.
"Currently, they have to travel to other towns to make use of facilities located elsewhere."
If the development gets the go ahead construction could start next summer.
The supporting statement said the proposed facility would be for people with a range of disabilities and it would be open all the time.
It said: "The facility will provide care for people with learning difficulties, autism and challenging needs.
"The existing houses are permanent residences for the people who live there, so the resource centre will be staffed 24 hours a day.
"The building won't be open to the public, but may be used by individuals with additional support needs within the surrounding community.
"We propose a single-storey, domestic scale building which reflects the scale and character of the neighbouring area. The proposed resource centre is the size of a couple of semi-detached single person houses, as per the existing housing on Sherwood Place.​"