Victims of domestic abuse are being urged not to suffer in silence this festive period, with a team of volunteers on stand-by.
The festivities can be a stressful time for any household, but for some families it can heighten tensions and make abusers more likely to lash out.
Police historically experience a 25% rise in domestic abuse-related calls at this time of year – but charities have also revealed that will not be all victims, as many do not reach out for help as they focus instead on creating a "sense of normality" for young children and family members.
Women's Aid, which has nine bases across Aberdeenshire and the Highlands, is urging people to use their national helpline if they need to chat this festive period.
The helpline will be available on December 25, 26 and January 1 and 2, and all remaining days the charity will continue to work as normal, with volunteers ready and willing to meet victims privately.
Kirsty Blackman, MP for Aberdeen South, said: "The holiday season can be a difficult time for families and situations involving domestic abuse can bubble to the surface.
"Rape Crisis Grampian, Grampian Women's Aid and Aberdeen Cyrenians are all organisations that can provide help and support to those who are suffering the effects of domestic violence.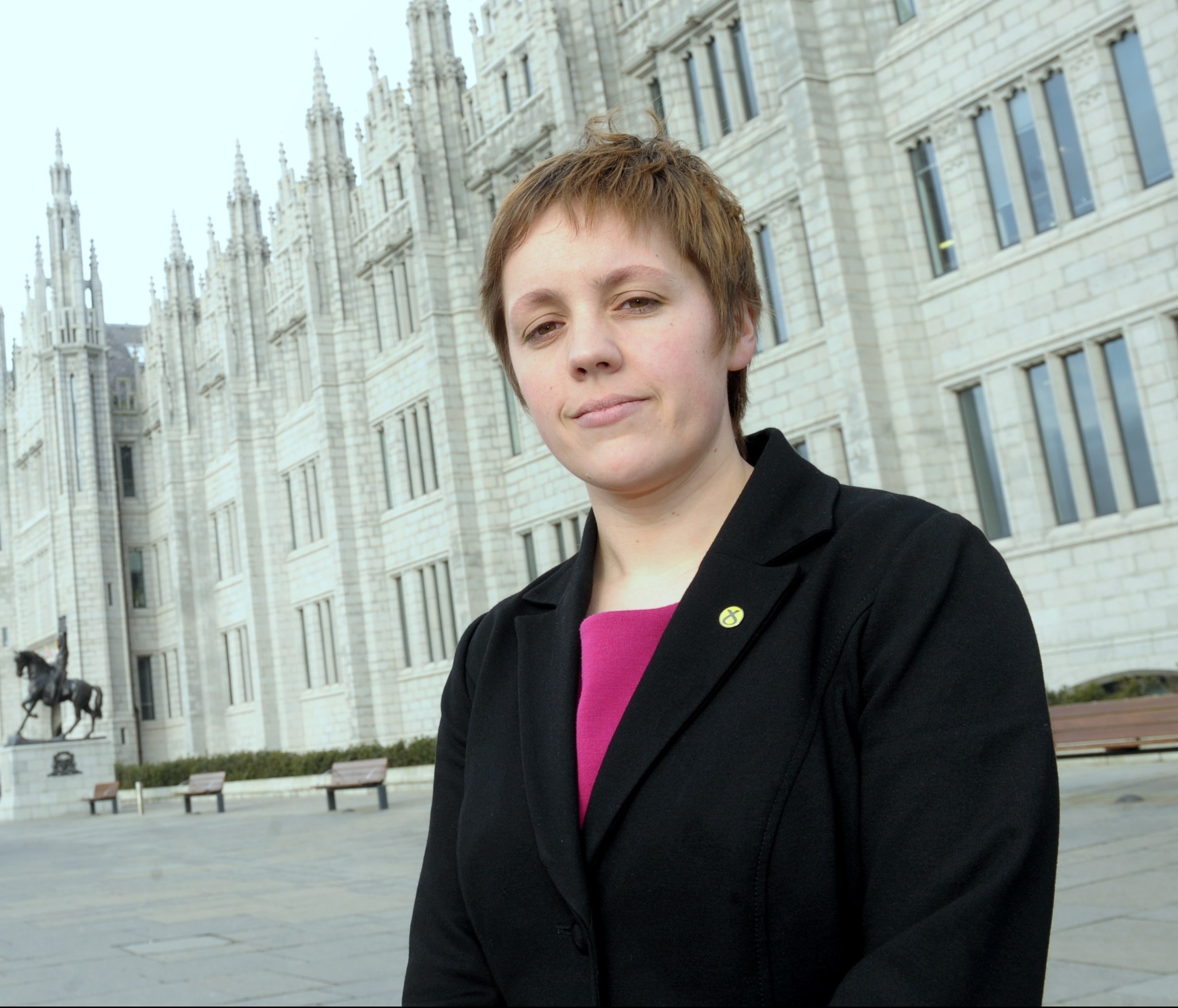 "I would urge anyone requiring help over the festive period to seek assistance from one of the city's organisations who are trained to provide support."
Earlier this year, figures revealed that domestic abuse incidents in Aberdeen were higher than the national average, with a total of 110 domestic abuse cases recorded by police per 10,000 population in 2016/17, compared to 109 across Scotland.
And domestic abuse offences across the Highlands and Moray also soared over the last four years, with Inverness Women's Aid saw a 15% year-on-year rise in the number of referrals to their service.
Furthermore, Shetland Women's Aid was forced close off its waiting lists due to increasing demand earlier this month.
A statement released by its board of directors on December 6 said that the workload has created "concerns for the health and wellbeing of existing service users and staff".
In the last week of October the local Women's Aid branch had a total of 67 people on its waiting lists – nearly three times the amount in 2016/17.
Speaking to the Press and Journal, Jean McLean, of ActionAid UK, said she hoped the situation would improve in 2019.
Ms McLean said: "It is vital we empower more women and girls to reclaim their rights and support survivors of domestic violence in particular because one in three women will experience physical and sexual violence in their lifetime, most likely at the hands of an intimate partner.
"We must face the uncomfortable fact that women and girls are not safe, least of all in their own homes, and do more to change this for good.
"Women and girls have the right to live a life free from violence."
On December 18 ActionAid launched their Home Shouldn't Hurt Christmas campaign.
In a video starring Emma Thompson, Jodie Whittaker and Alesha Dixon amongst other female celebrities, the charity hopes to encourage lawmakers to ensure the next generation of women see further equality.