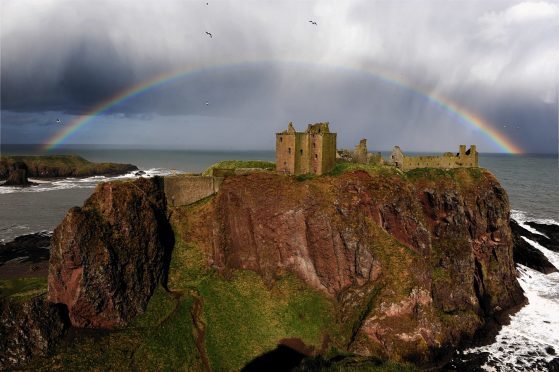 Young travellers heading to Scotland to showcase its stunning surroundings with selfies are contributing to an £820million tourism boom.
New figures show that more than three million people in their teens and early 20s headed north of the border from elsewhere in the UK last year, attracted by key sights including Dunnottar Castle and Glenfinnan Viaduct.
Tourism body VisitScotland found this was up 7% on the previous year, while the visiting youngsters' spending in the country has soared by 24% in the same time period.
It discovered that growing numbers are being attracted to less conventional holiday hot spots abroad in favour of getting "bragging rights" by being the first among their friends to check out unique locations closer to home which have previously been featured in films and TV.
Glenfinnan Viaduct was featured prominently in the Harry Potter series of films, while key sights from across the country have proved a big draw for fans of the historical drama Outlander.
The research, revealed in the Sunday Post, was commissioned to coincide with the 2018 Year of Young People and better understand how to attract even more people to the country.
Earlier this year the organisation published an extensive guide to some of the most popular Scottish settings which have featured prominently on TV and in film.
New tourism guide celebrates best of Scottish cinema settings
Malcolm Roughead, chief executive of VisitScotland, said: "Scotland is the perfect playground for young people.
"It is an exciting, contemporary destination which seamlessly blends rich history, a vibrant cultural scene and unbelievable beauty."
He added: "This research will give us a greater understanding of what young visitors want from a holiday.
"We know that not all young people are the same, they are individuals each with their own values, beliefs and interests.
"Armed with this kind of knowledge we can work with the Scottish tourism industry to showcase the wealth of unmissable experience that Scotland has to offer."
Tourism minister Fiona Hyslop said: "Particularly in this Year of Young People, it's important that we work with the industry to ensure Scotland is considered as a must-visit travel destination by young people.
"I am pleased that this research identifies areas where we can improve our offering and I hope it can  help the industry tap into new and younger markets."
Dunnottar Castle
Portlethen drone pilot Dean Crawford captured this amazing video of Dunnottar Castle from the air
This Aberdeenshire stronghold has been perched atop 160ft cliffs at Stonehaven for centuries. It served as one of the main inspirations for Disney Pixar's Brave and has also featured in films including 2015's Victor Frankenstein.
Glencoe
#DidYouKnow that classsic scenes from #Skyfall & #HarryPotter were filmed at @N_T_S #Glencoe? http://t.co/5ePE1c8cyP pic.twitter.com/t69tsPH22F

— National Trust for Scotland (@N_T_S) September 26, 2015
The 23rd entry in the James Bond series, Skyfall, used this Highland glen's rugged beauty as the backdrop for some of its most shocking and climactic scenes. The area has been visited regularly since the release of the 2012 film with fans keen to recreate some of its iconic shots overlooking Glen Etive.
Loch Ness
12-year-old holidaymaker captures elusive Loch Ness Monster on camera
Arguably Scotland's most famous body of water, this 23-mile stretch offers panoramic views of the Highlands' rolling hills. And there is always the hope that someone's selfie will – finally – capture tangible proof of the famous Loch Ness Monster.
Fairy Pools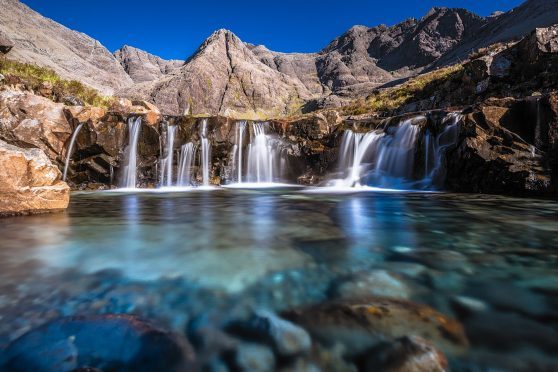 As long as people are willing to brave its cold yet crystal clear waters, these pools on the Isle of Skye are a great place for some rough swimming and some stunning photos. It's also perfect for a day trip, holding the title of Scotland's best picnic spot.
Corryvreckan Whirlpool
Waves up to 30ft tall are regularly seen crashing around the world's third-largest whirlpool, which sits between the islands of Jura and Scarba. And it is not just popular with travellers, as seals, porpoises and even whales can sometimes be seen admiring its beauty.