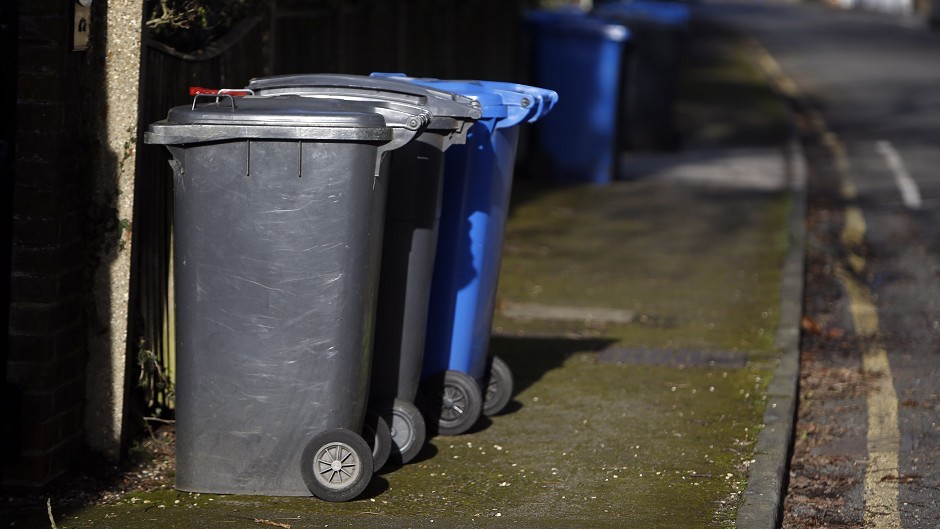 Aberdeenshire Council is one of many local authorities across Scotland employing people to look into the recycling habits of residents.
A total of £2million is being spent across the country on people who look into wheelie bins and investigate their contents.
The waste advisers visit homes where they believe residents are contaminating recycling and have the power to suspend bin collections or even ban them.
Aberdeenshire Council employs six such officers and bins that do not meet the standards are tagged, left unemptied and flagged for a follow-up visit.
The local authority is also developing a campaign to engage better with householders and its waste officers will also visit schools to get the message across.
Other authorities in Scotland which employ waste officers include the Borders, Perth and Kinross, East Ayrshire, Falkirk, South Lanarkshire, Fife, East Renfrewshire, North Lanarkshire, Midlothian and Glasgow.
John O'Connell, the chief executive of the TaxPayers' Alliance, said councils should look to deliver "quality services" rather than looking to "charge and penalise."
He said: "Hard-pressed families will resent paying extra for an army of bin snoopers telling people what to do.
"Councils have been shamelessly cutting back on waste collections, the most fundamental of services offered for a hefty council tax bill.
"So instead of trying to find ways to charge and penalise, local politicians should be focusing on delivering quality service and eradicating needless spending."
A spokesman for Zero Waste Scotland spokesman offered advice on how to dispose of an essential Christmas item.
He said: "Wrapping paper often contains glitter, foil and plastic and should not go in your recycling bin.
"If you can scrunch it, you can recycle it.
"Wrapping paper that can be recycled will stay scrunched up in a ball, while non-recyclable paper will go back to its normal shape.
"And don't forget to remove sticky tape before you put it in the recycling."