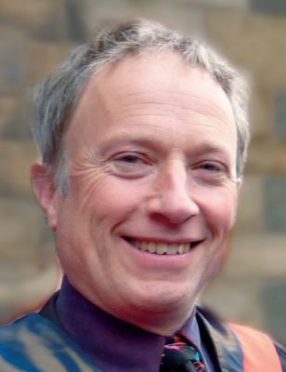 It will be the first-ever festival of film in the Doric language.
And now, the Press and Journal can reveal the details of the inaugural Doric Film competition, which includes six different categories and will be staged in 2019.
The event, which is being organised by Scots Radio and has the backing of the North East Scottish Language Board has been designed to encourage people from all ages and backgrounds to demonstrate their cinematic skills.
Its theme is "Fit the North East of Scotland Means Tae Me" and the best entries, which must be no more than five minutes long, will eventually be screened in the north east.
The competition is open to primary schools, secondary school, students, community groups, professionals and amateur individuals and organisers are hoping to get a variety of funny, serious, fiction or non-fiction creations.
And there will be £500 prizes for the winners in all these different groupings, with organisers working towards raising sponsorship and encouraging as many to get involved as possible.
A special website is being created for the competition and it will go live in mid-January.
Broadcaster Frieda Morrison, who works with Scots Radio, has been the driving force behind the initiative; one of several bold plans being discussed by aficionados of the language.
She said: "We think this is a terrific way to let budding film-makers use their imagination to promote an important part of cultural life in this part of Scotland.
"The competition is open to everybody, and we urge anyone who likes films to get involved, but it is obviously important that we keep spreading the word among future generations.
"We are giving people a very broad canvas on which to work and we are looking forward to seeing the results once we have received the entries – the closing date is May 30.
"The films can be serious or humorous, fiction or non-fiction, and they can be very personal or carry a broader subject matter.
"The only essential is that they must reflect the language which you will hear in the north-east."
A panel of judges will select the winners and a showcase of the best entries will form the basis of the festival in June. It is hoped that a major Aberdeen cinema will host the film showing and prizegiving event.
Some local authority funding has already been obtained for the running of the festival and NESLB has undertaken to assist Scots Radio in raising the necessary funding.
Thomas McKean, director of the Elphinstone Institute, said he endorsed any moves to promote Doric and other regional variations.
He added: "Doric, Fisher, Mearns, and all the other dialects of North-East Scots are mostly thought of as languages for home and family and other informal settings.
"But we aim to support their use in far more widespread contexts than that.
"We know how many people enjoy watching – and making – films and this competition seems like an excellent way to tap into that."