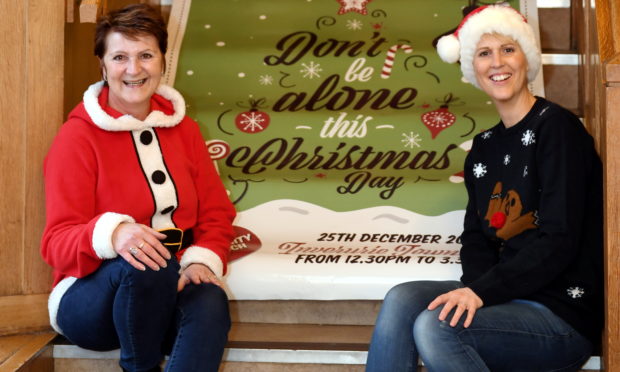 Christmas cheer was alive and well in Inverurie yesterday as volunteers put on lunch for scores of people.
Cath and Jamie Robertson, along with some of their friends, opened the doors of Inverurie Town Hall to serve up lunch to about 49 guests.
The couple, along with friends, launched the initiative for the first time last year and were bowled over by the level of response.
The guests were treated to a three-course meal of potato soup, turkey, ham and all the trimmings, followed by trifle and other treats.
Now under the banner of For the Love of Garioch, the group hope that new friendships will have been formed and community ties strengthened.
Mrs Robertson said: "We probably get more out of it than the people who we are giving food to.
"We just wanted to make sure that people who would otherwise have been on their own, for whatever reason, can become friends.
"The idea was to re-create that feeling of being in a big group with your family.
"It was pretty overwhelming to be honest and we hope that some of the people will have made new friends.
"You just want to be there for them and give out a hand to help if you can."
All the food was provided by local businesses along with donations from shops to help with the day.
There was also music, carols, a quiz and other entertainment.