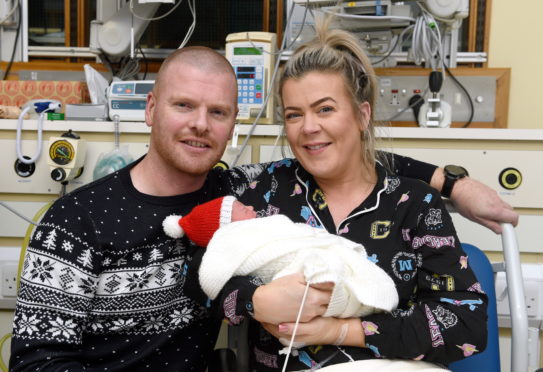 Two sets of parents have received the best Christmas presents imaginable with the births of their first children.
Inverurie couple Coleen and Greig Pirie's daughter, Lexi Rose, was born this morning eight weeks early.
The "perfect" 4lb 1.75oz baby girl was the first Christmas Day baby to be delivered in Aberdeen when she arrived at 5.46am.
And she was given a special Santa hat from Aberdeen Maternity Ward staff as a reminder of her somewhat unique birthday.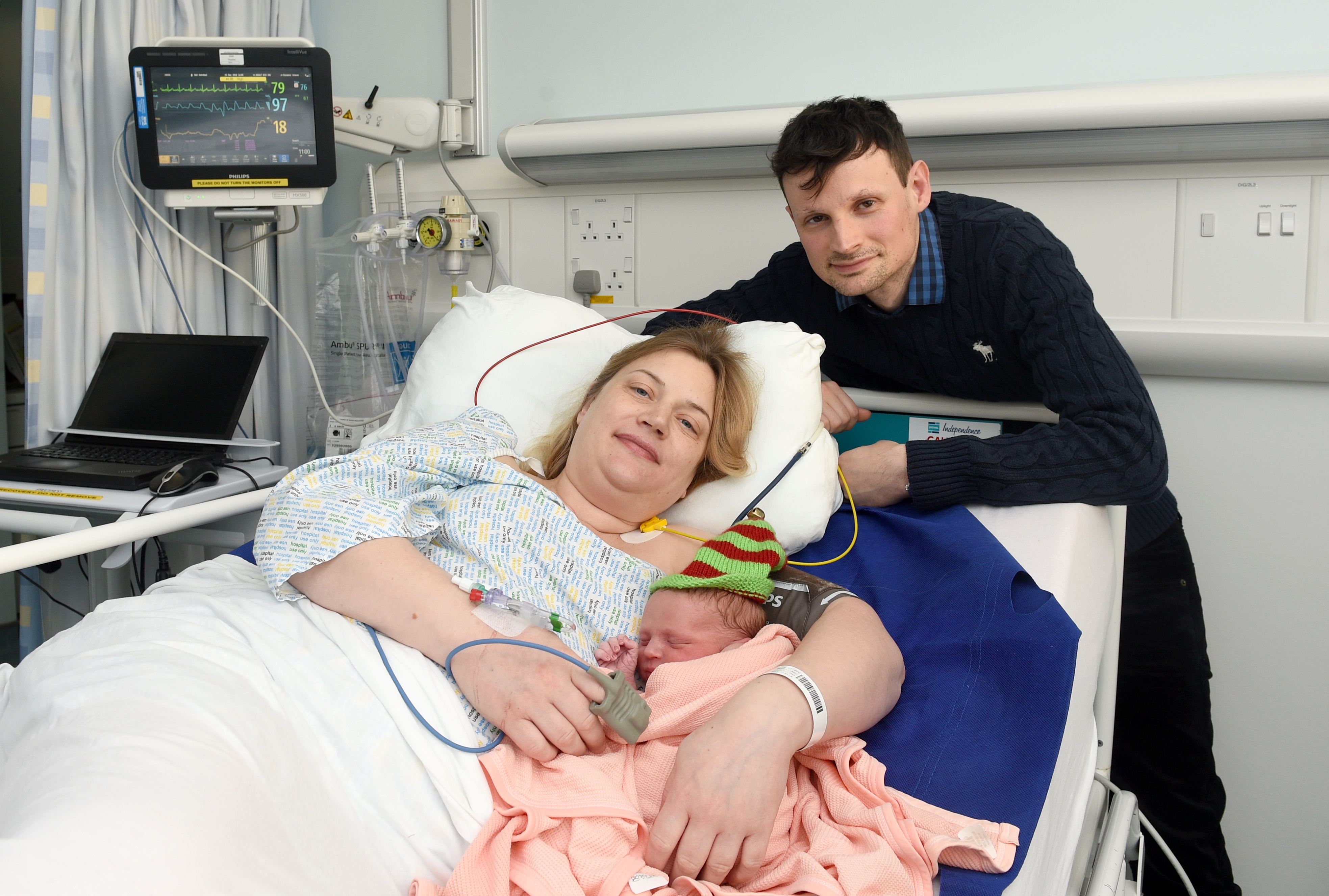 Just hours later another couple welcomed their bundle of joy to the world.
Baby Dylan Mackenzie was born at 8.57am to proud first-time parents Kirsty and John Mackenzie, who had been waiting for him with his December 16 due date long past.
Mum Kirsty said: "He's a very nice Christmas present."