Woman on the lookout for old Christmas trees to feed her goats
By
Reporter
January 9, 2019, 9:40 am
Updated: January 9, 2019, 10:27 am
A north-east woman is on the lookout for old Christmas trees – so she can feed them to her herd of goats.
Sarah Pumfrett, 47, from Oldmeldrum, is looking to pick up any real trees that may be going spare after the festive season.
Ms Pumfrett, who also owns several rare-breed horses, has been driving around the region picking up any discarded pines people no longer have any use for.
She said her 18 goats love the trees, which they strip bare before eating the nutritious needles.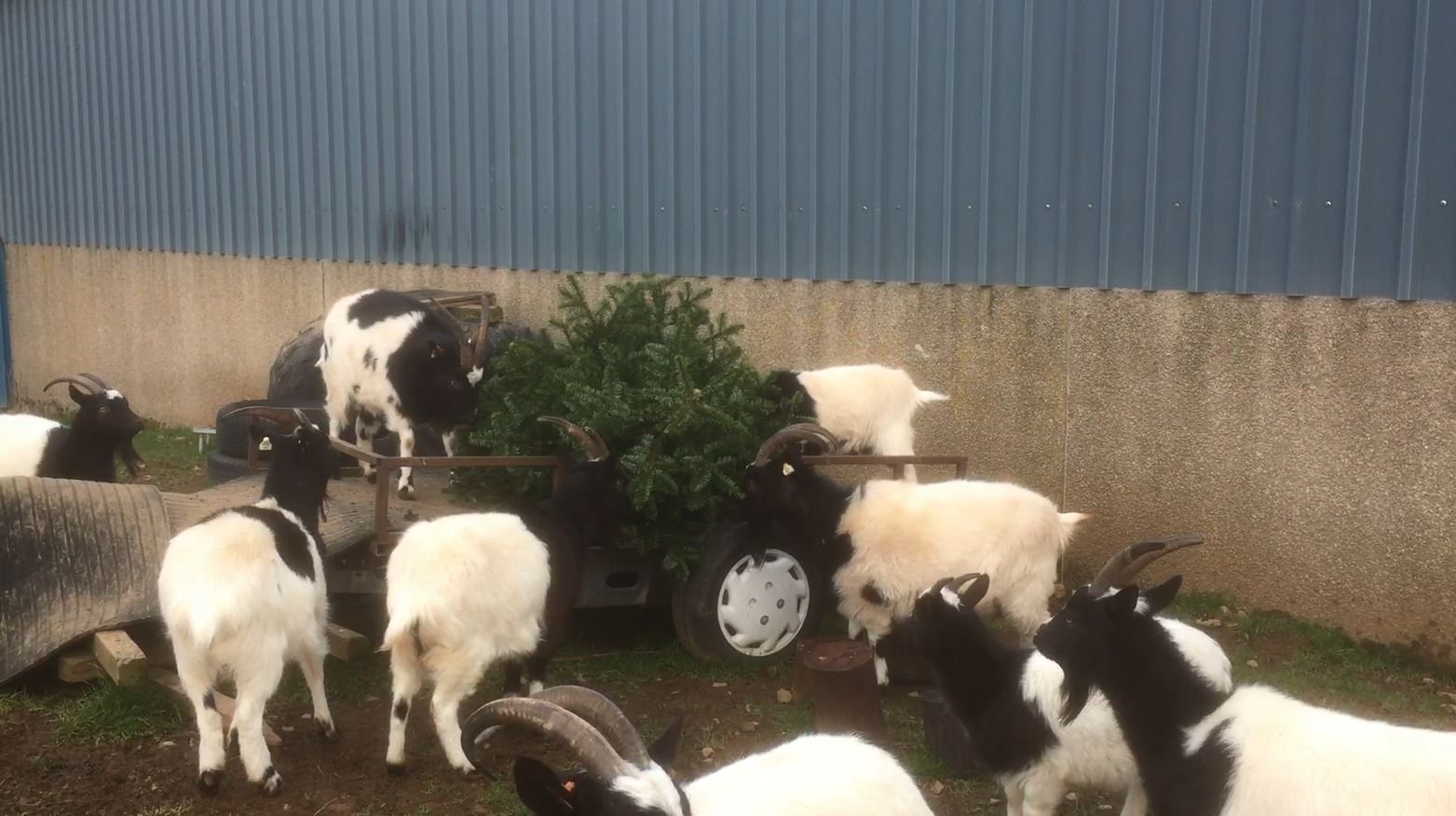 "They absolutely love them," she said.
"As soon as they see the trailer pulling into the yard with trees, they get really excited. They're like children in a sweet shop the way they attack them.
"It's the nutrients in the bark that they love so much."
Specialising in rare breeds, Ms Pumfrett chose to rear bagot goats – one of the rarest breeds in the country – in a bid to clear weeds from her fields.
The tree – which must not have been sprayed or kept near kitchens – are a handy solution to feed problems in light of the farming sector's hay shortage.