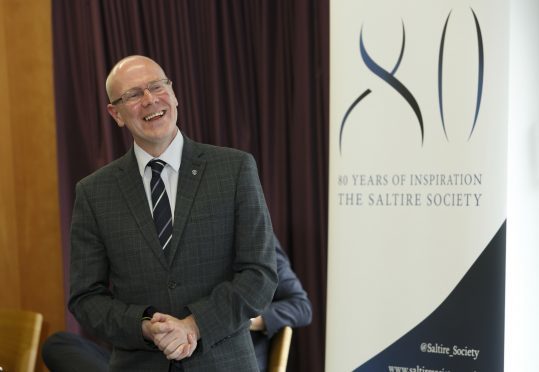 An Aberdeen MSP has said that ambitious plans for a Scottish national investment bank have "enormous potential" to help revive the north-east's economy.
Last month, Finance Secretary Derek Mackay announced plans for an initial investment in the bank of £130million as part of his draft budget proposals.
The bank will aim to begin investing in Scottish businesses and communities from 2020 – investing at least £2billion in its first 10 years.
MSPs will vote on the Scottish Government's budget proposals at Holyrood next month.
Last night Aberdeen Central MSP Kevin Stewart said: "A national investment bank has enormous potential to transform communities here in Aberdeen and across Scotland. Operating within a core set of principles, the bank will deliver sustainable growth – with both individuals and small local businesses set to benefit. "
Scottish Council for Development and Industry director of policy and public affairs Matt Lancashire said: "We welcome announcement of £130million to support the creation of the Scottish National Investment Bank, which will deploy patient capital to back long-term investment in business scale-up and innovation, and could have a positive impact."
Scottish Council for Voluntary Organisations (SCVO) policy and campaigns officer, Paul Bradley, said: "The bank provides the opportunity for Scotland to establish itself as a global leader in moving to a high-performing and modern economy, one built on sustainable finance to accelerate the transition to a zero-carbon economy where the benefits are realised across all groups in Scottish society. SCVO will continue to monitor and feed into the process of setting up the bank."