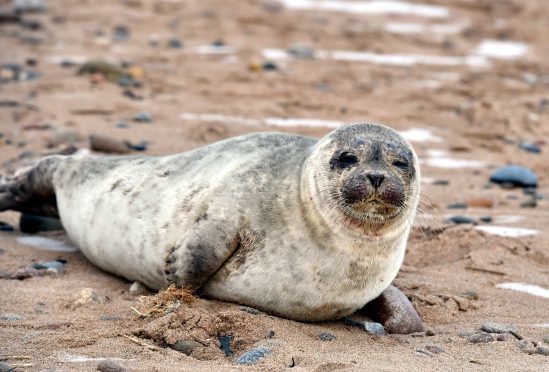 The emergency services were called en masse to an Aberdeen river tonight amid concerns for what appeared to be a person struggling in the chilly waters.
Police and firefighters were scrambled to the Diamond Bridge, which crosses the River Don, shortly after 10pm.
A member of the public had reported seeing someone struggling in the water.
But a police spokeswoman has now confirmed that the incident was a false alarm, and that it was in fact an injured seal which had sparked the drama.
She said: "We have been in attendance at an incident at the Diamond Bridge, as there was a call reporting concerns for a person but it turned out to be a false alarm.
"Something was in the water, but I believe it was an injured seal."
A spokeswoman for the fire service added that crews had been called out to assist police.
A colony of seals are known to occupy spots along the mouth of the River Don, and can often be spotted near the Bridge of Don.
The condition of the seal which caused the concern this evening is not known.