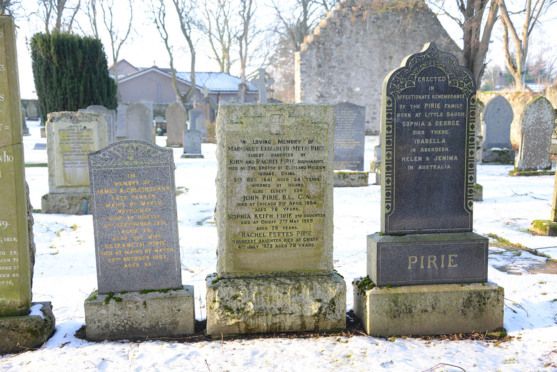 A Scottish author has unearthed a poignant memorial to a north-east missionary at Ruthven Kirk in Aberdeenshire.
Maggie Craig has investigated the remarkable life of Margaret Elizabeth Pirie, who was known to all her friends and colleagues as Meta.
Her gravestone records that she was the eldest daughter of John and Rachel Pirie of Auchanchie, who was born in 1887, and died at the Church of Scotland Mission in Ichang in China on October 9, 1941, aged 54.
But that doesn't explain the extraordinary work which this redoubtable woman carried out, both at home and abroad, after her fiance Fred Stephen was killed in action at the Battle of Loos during the First World War.
Mrs Craig, who has written such books as When the Clyde Ran Red, is among the contributors to The New Biographical Dictionary of Scottish Women, which has just been published by Edinburgh University Press.
She said: "When she lost her fiance, Meta volunteered as a Church of Scotland missionary to travel to China, where she taught and cared for scores of girls at the Iona Orphanage in Ichang, on the Yangtze river.
"She was much loved by her young charges and colleagues and it seems she was admired for her brains, beauty and her kindness, by everybody she met.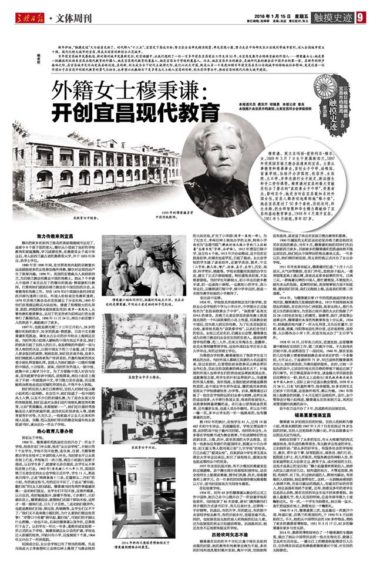 "Meta was also one of the earliest female graduates from Aberdeen University and she gained a first-class Honours degree in Maths and Natural Philosophy in 1910, after which she taught at the Gordon Schools in Huntly.
"She was somebody who had a profound impact on so many, and touched the lives of all those she met, and yet very few people even know about her nowadays."
One picture from 1938 exists in the Washington University archive, which illustrates the way in which the north-east woman enhanced the lives of those in her care.
On the back of the image, in her own handwriting, Meta explained: "These two girls came to us as female orphans, aged 16 and 17, and they were two bags of bones.
"Now, they are training as nurses."