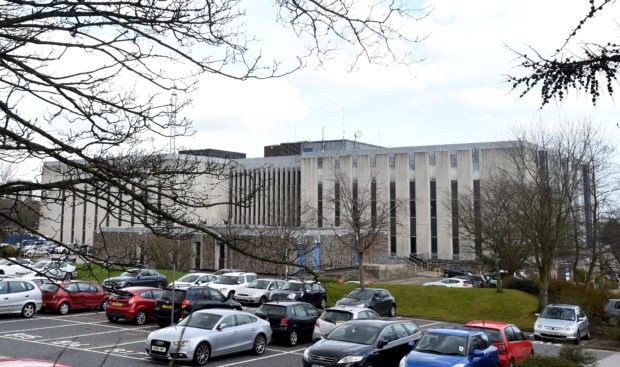 Thieves have stolen more than £26,000 of equipment from a cash-strapped council in just six months.
Last week, Aberdeenshire Council revealed it would have to cut £27million from its budget in order to balance the books for the year ahead.
And now the Press and Journal can reveal that thieves are heaping financial pressure on the authority by raiding depots, recycling centres and other facilities across the north-east.
Between July and December, £26,623 worth of goods have been stolen.
In November, thieves burst into a depot in Turriff and made off with a council van, strimmers and other landscaping equipment.
The vehicle was subsequently found torched, but the tools were never recovered.
The perpetrators are still at large, and were last night branded "despicable".
---
---
Local councillor Iain Taylor said: "This is a cost that needs to be borne by everyone. Whether it's the council, private individuals or the government.
"If individuals want to better themselves they should be doing so honestly, and they will be rewarded for their efforts."
The recycling centre on Redcloak Road, Stonehaven was also targeted four times between July and November, with TVs, electrical equipment and car batteries taken. However, because these are classed as waste, there was no financial value provided.
And last month a £1,500 trailer was stolen from a depot on Dales Industrial Estate in Peterhead.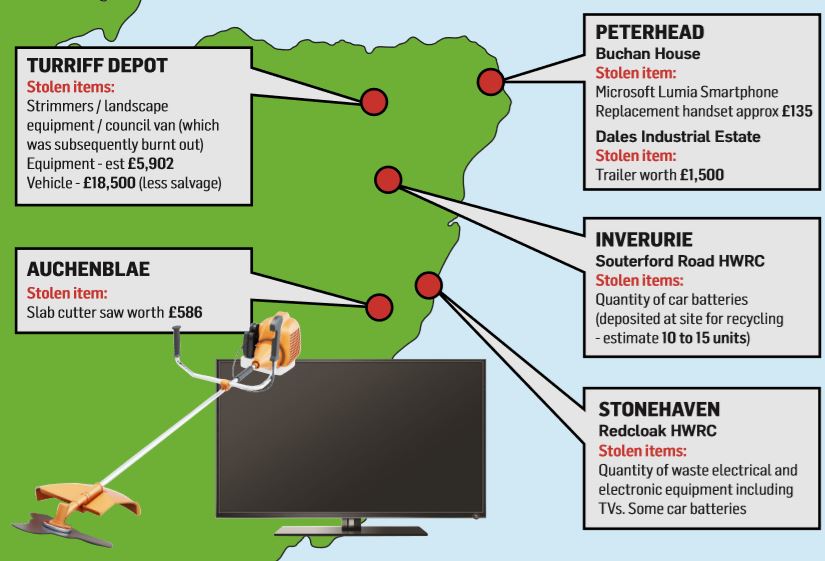 North East MSP Liam Kerr, who is the Tory shadow justice secretary, said the figures were "troubling".
He said:"Every pound a council has to spend on theft is taken away from where it's needed most.
"That's even more troubling when Scottish local authorities are constrained in their spending due to a decreasing budget.
"Stealing is not a victimless crime.
"Anything stolen from Aberdeenshire Council has to be replaced at the expense of children in schools, care services for the elderly, and a host of other vital services."
These latest figures come just weeks after the Press and Journal revealed the authority had spent more than £67,000 in the last two years – with almost 40% of the bill going to damaged schools.
And last week police were forced to pay out almost £54,000 in repair bills over the past three years after their vehicles were vandalised.
An Aberdeenshire Council spokesman said: "Theft is not a victimless crime. We would urge anyone to report any suspicious activity to emergency services.
"It is very disappointing that council taxpayers' money has to be spent on replacing the items stolen and the damage when it could be funding a range of vital services."