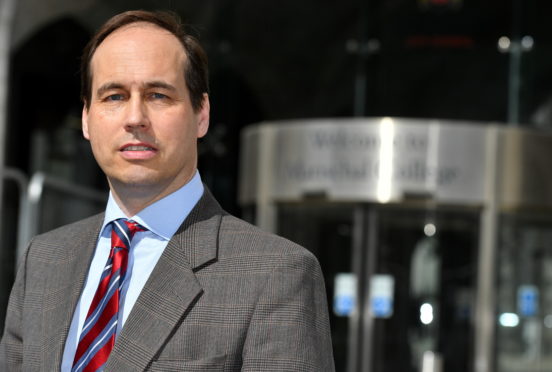 More than a dozen serious organised criminal gangs are believed to be operating in the north of Scotland.
All are under surveilance and investigation by police who have warned the north-east's private letting market is "an area of risk" as they attempt to set up bases for illicit activity.
The criminals are said to be buying private flats and faking rent payments to pass off their ill-gotten gains as legitimate.
Police have clamped down on smaller gangs – mostly linked to the Granite City – in the past year with the ongoing Operation Aspen.
But a new report has warned that while most of the 120 serious criminal organisations being probed by Police Scotland are operating out the west coast of Scotland – around 12% are active in the north.
It adds that the "primary source" of drugs on Aberdeen's streets is England's north-west, followed by the Midlands and then London.
While "cuckooing" involves gangsters taking over a property, often of a vulnerable person by threat of force, the police are now also working closely with the council's landlord vetting team to ensure new private rentals are legitimate.
The report to be presented to next week's public protection committee reads: "Private letting is seen as an area of risk in terms of serious organised criminals as individuals are known to purchase property to facilitate criminal activities and present the rent obtained from letting the property as legitimate enterprise.
"Partnership working between the police and Aberdeen City Council creates an effective mechanism to share information and deny the individual/crime group access to legitimate enterprise resulting from their criminal activities."
Aberdeen councillor Martin Greig, a former vice convener of Grampian Joint Police Board, said: "We have problems with gangs from the West Midlands and Liverpool who are shuttling back and forth between the major cities and the north-east.
"Crime gangs are trying to gain a foothold through taking up residences and running illegal activities out of them.
"We are extremely lucky in the city that we still have a strong community policing ethic that has really helped fight them."
Liam Kerr, Scottish Conservative shadow justice secretary and north-east MSP, said: "I am sure people in Aberdeen will be concerned at the level of organised crime operating in the city.
"This report suggests that private landlords in particular must remain vigilant and wary of any suspicious activity."