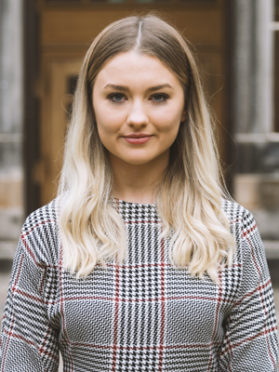 A group of north-east law students will offer free advice to social workers who have been taken to tribunal and face the risk of being struck off by industry watchdogs.
The Scottish Social Services Council (SSSC) and the student-led Aberdeen Law Project (ALP) have partnered for the scheme, which will allow workers whose fitness to practise is under investigation to seek free legal advice and representation from ALP.
The project has been formed to make the hearing process more "accessible" to workers.
ALP deputy student director, Martyna Proczek, said: "Our initiative with the SSSC will increase access to justice and we are excited to begin operating in this way.
"Improving access to justice is key to our mission and we look forward to being able to assist SSSC registered workers across Scotland."
SSSC has carried out training with the students to improve their knowledge of the hearings.
The watchdog's chief executive, Lorraine Gray, said: "We understand that having your fitness to practise investigated can be a stressful and difficult time for registered workers, and that's why making sure our fitness to practise process is proportionate and accessible is important."
The Aberdeen Law Project is a pro bono law clinic founded, led and operated by law students.
Its aims are to "bridge the justice gap" by offering free legal advice and representation and to reduce the likelihood of legal issues arising in the first place through community initiatives.