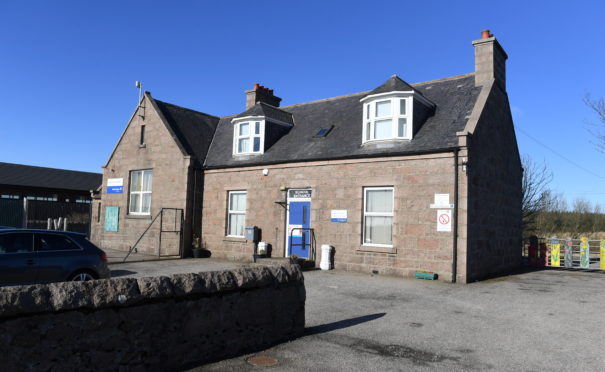 Schools, libraries and bus services across Aberdeenshire will all be hit by swinging council cuts.
Council tax has also been raised by 3% as Aberdeenshire Council attempts to pull itself out of the red for the coming year.
The authority has approved a raft of cuts – branded a "catalogue of horrors" by one dissenting councillor – as it attempts to close a £22million blackhole.
Yesterday at a meeting of full council, three opposing cost-cutting packages were put forward from opposing sides of the chamber.
The council has a revenue budget for the next year which amounts to £565 million, with the local government settlement sitting at £422 million – putting it into the bottom three lowest-funded authorities.
North-east council has almost £27K worth of equipment stolen in just six months
The authority's ruling administration had previously said it would look at every possible option to make savings.
And yesterday, council leader Jim Gifford told the chamber it had been the hardest budget he had dealt with in 12 years.
Last week, the administration revealed it could cut up to 150 full time equivalent jobs by scrapping roles that are unfilled, vacancy management and potentially redundancies.
Mr Gifford said yesterday: "We do not want to make anyone compulsorily redundant and will do everything in our power to avoid this – but we must be realistic, in order to cover the pay award, I struggle to see how there won't be an impact on our workforce."
Mr Gifford confirmed that some of these posts would be 17 teaching posts and 17 pupil support assistant roles that had been unfilled for "many, many years".
However, when pushed on afterwards on whether that would result in the permanent closure of Longhaven School – which has been mothballed since last Easter due to ongoing issues recruiting a head teacher – he insisted it would not.
The educational psychology service will also be restructured, with 20 full  management jobs on the chopping block – although these roles are currently vacant.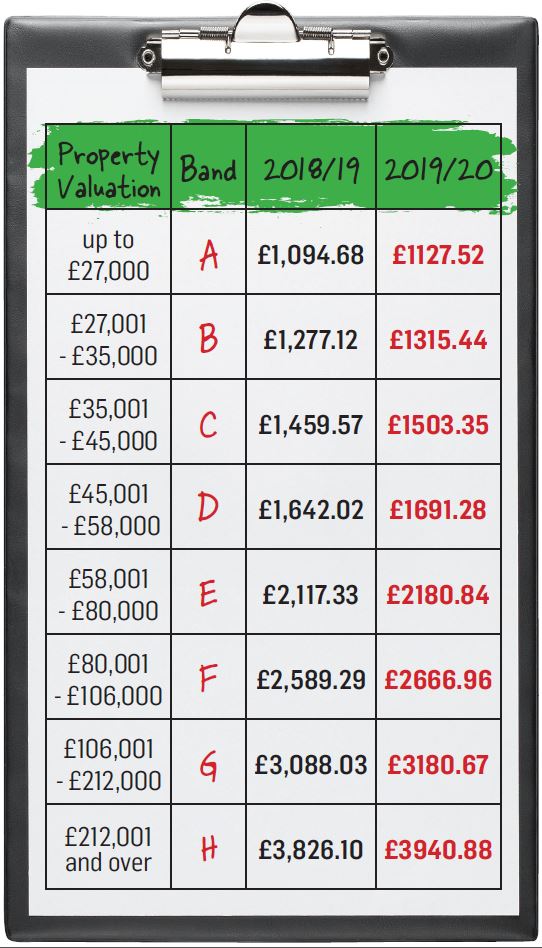 Council tax will be raised by 3%, with the administration deciding against using the extra 1.7% available with the Scottish Government's new threshold.
This means an average Band D household will pay £1,240.76 in tax, an extra £3.01 per month or 70p a week.
The administration will also scrap 27 local bus services, which has already been announced, to save £565,000. And school meal costs will be increased by 20p.
Meanwhile, a review of libraries will also take place, which will look at staffing, opening hours, the current estate and ongoing investment in "mid-scale" libraries.
However, the authority ruled out introducing the Scottish Government's proposed parking tax given the "large rural area" is covered by "limited public transport" – and also decided against the introduction of tourist tax at this stage.
Both opposition groups offered up alternatives which balanced the budget while protecting the most vital services.
---
---
Richard Thomson, co-leader of the SNP-Labour group, said: "We have produced proposals which provide no compulsory severance and protect frontline services."
The Democratic Independent and Green Group (Digg) revealed their budget earlier this week, which included a £5m roads repairs "holiday".
Mr Ford said their budget prioritised vital services such as education and branded the administration's plans a "catalogue of horrors".
Both the administration and SNP-Labour proposals went to a vote, with the former winning by 39 votes to 22, with three abstaining.
After the meeting, Mr Gifford re-iterated that compulsory redundancies would be "absolutely the last resort" but refused to take them off the table.
"That's one of a whole raft of things that the services look at when we agree these changes, can they do things more effectively, re-deploy staff and not filling vacancies and sometimes voluntary redundancy programmes, we've done it for years and we'll do it again in the future.
"And, as I say, absolutely the last resort is compulsory redundancies, but we have to have it there, but we'll do everything in our power to avoid that."