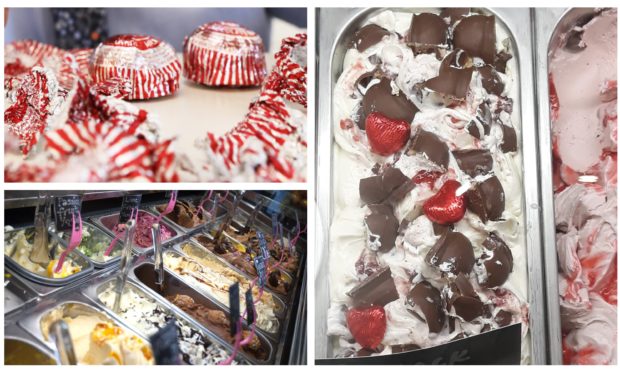 This ice cream shop has created a new flavour from one of Scotland's most iconic snacks – and it has gone down a storm.
E.Giulianotti in Stonehaven has introduced a Tunnock's Teacake for Valentine's Day, and it is proving a massive hit with locals.
Shop owner Marjory Stephen first introduced the unusual flavour during 2018 and brought it back due to popular demand on Wednesday.
A photo of the Tunnock's ice cream was posted to the shop's Facebook page and quickly went viral, leading to a string of people coming into the shop for a scoop.