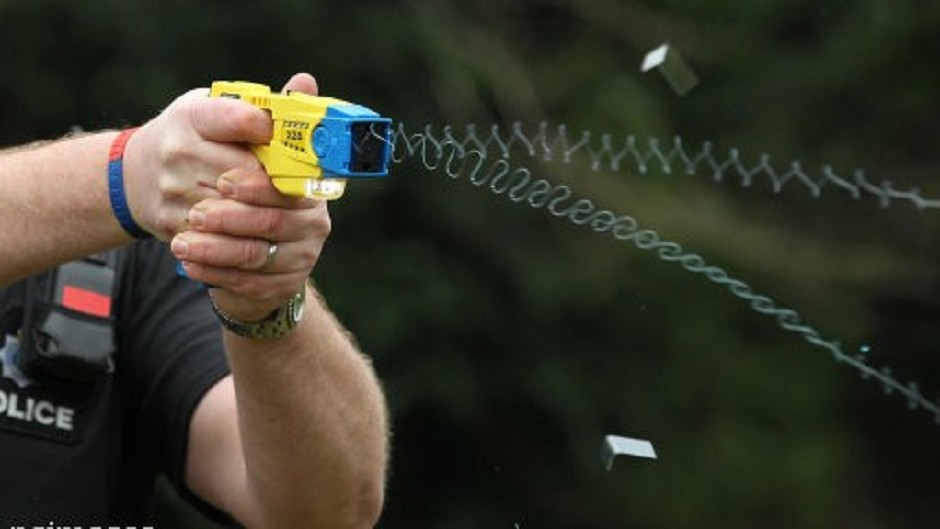 The Police Investigations and Review Commissioner has ruled that officers were justified in using a taser when confronted with a man "with a knife against his throat" in Aberdeen last year.
PIRC investigated three cases and concluded that the the use of tasers by specially trained officers (STOs) was necessary and proportionate.
The incident in Aberdeen took place on June 25 and involved a 33-year-old man, who was pressing a knife against his throat and threatening to kill himself.
He was traced to an address in Aberdeen following a report of an incident earlier that day involving his partner.
One of the officers who attended this incident was a Specially Trained Officer (STO) who was equipped with – and trained in – the use of a taser.
When the police gained access to the flat, they found the man behaving in an "erratic and unpredictable" manner.
He was threatening to kill himself, holding a knife to his throat and a pair of scissors to his abdomen.
PIRC stated: "The man then tried to hide what he was doing with the knife, but when the STO saw him cutting his neck with the knife he discharged the taser at the man to protect the man's life.
"The man was swiftly arrested and provided with medical attention.
"He did not sustain any significant injuries and was taken into police custody.
"The man was charged with a number of offences and later convicted."
The other cases involved a 21-year-old man at a house in Jedburgh and a 35-year-old man in Carluke.
The first had a loaded crossbow in his possession and was threatening to harm himself, while the second offender repeatedly swung a glass bottle at police officers.
The commissioner found that in all of these incidents, the response of the officers was necessary, proportionate and justified in limiting the dangers that these individuals posed and effecting their arrests.
The report concluded: The PIRC investigations focused on the police handling of each of the incidents, including the actions of officers who attended and the decision making process in relation to the use of the tasers.
A spokeswoman for the commissioner said yesterday: "The findings in these cases illustrate that the use of taser devices by specially trained officers of Police Scotland was appropriate in providing protection to the public, the police officers and indeed a number of those tasered."