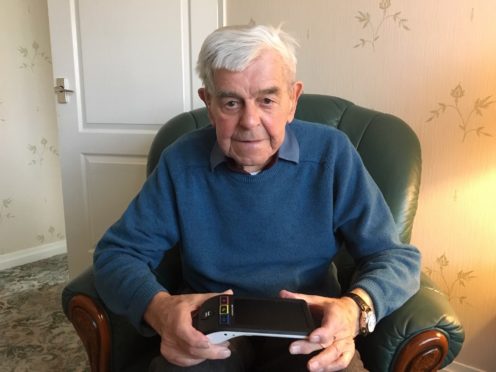 A north-east veteran has hailed a charity for helping him overcome blindness and live life to the full.
As well as struggling with mobility due to angina, Aberdeen man Harry Black, 88, suffers from macular degeneration – an incurable eye condition which means he cannot see long distances, and what he can see is blurred.
The Royal Electrical and Mechanical Engineers veteran, who has also enjoyed careers as a chip shop owner, a businessman in the fish trade, and in security, has lived alone since his wife of 62 years, Helen, died four years ago.
He described the support he receives from Scottish War Blinded to attend a fortnightly sensory group, set up jointly by the charity and North East Sensory Services at Craigielea Gardens care home in Aberdeen, as a "godsend."
He said: "It's great because I've always been a very sociable person. I used to go to the dancing every night, and I was a judo black belt.
"I used to coach at Aberdeen University and I was a member of Aberdeen Judo Club for 40 years. I only stopped doing judo at 75."
Life at home has been transformed for Harry after the charity gave him a hand-held electronic magnifier and talking clock and watch, along with continuous support from their rehabilitation team.
He said: "It's wonderful – I use it every day. I couldn't read anything without it.
"Any mail and correspondence that comes in, I'll use the magnifier for that.
"It's nice to still have that independence.
"My talking watch and clock make a big difference, because I had three different watches which I couldn't read, so that had been frustrating."