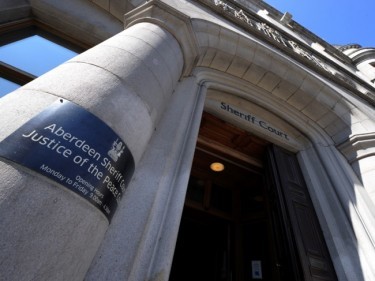 A north east farmer has been banned from keeping cattle after three of his cows had to be put down.
Marshall Hay, 79, of Castlehill in Methlick, caused the animals "unnecessary suffering" by failing to seek routine veterinary treatment for overgrown horns.
Appearing at Aberdeen Sheriff Court, Mr Hay pled guilty to causing unnecessary suffering under section 19 of the Animal Health & Welfare (Scotland) Act 2006.
He was subsequently banned from keeping cattle for two years, and given two months to sell or pass on his remaining cows.
The Scottish SPCA visited the farm in May last year with a veterinary surgeon who identified a number of cows which were of "immediate concern", including two with their right horns growing into the side of their faces.
One of the cows had "discharge running down the side of the face from the wound and the face was swollen."
The vet said the cows had suffered for at least 10 months.
But Mr Hay said it wasn't his problem, and that he was selling the cows.
SSPCA senior inspector Alison Simpson said: "The decision was made to put both red males to sleep to prevent further suffering.
"We are happy that Hay pled guilty and this sentence handed down.
"Prosecution is always a last resort for the Scottish SPCA and every effort was made to work with Hay prior to this.
"However the disregard for his animal's welfare led us to having no choice."