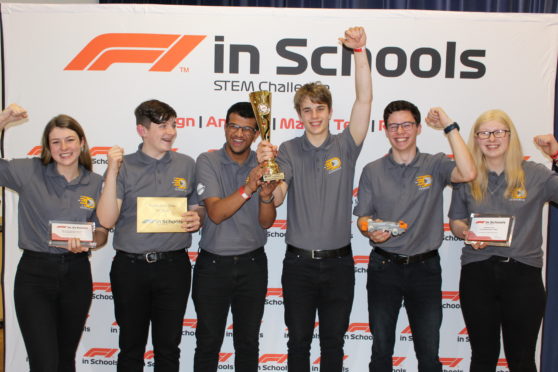 Two groups of pupils from a north-east school have reached the finals of a prestigous competition linked to Formula One.
Overdrive and Concorde, from Aberdeen Grammar School, will take part in the final round of the UK tournament.
The contest challenges teams to prepare business plans, design, analyse, make, test and race a scale model F1 race car.
There will be almost 50 teams vying for the UK title, with a place at the world finals later on in the year.
Overdrive is the current regional champion with the group of six 17-year-olds eager to compete again.
Faraj Monnapillai, team manager,  said: "It's a bit unreal that we won our regional final, but we're really pleased. Our teamwork and our presentation are our strengths, as well as the research and development that made our car really fast."
UK champions will win tickets to the British Grand Prix, an F1 team factory tour, as well as two £5,000 scholarships for UCL Mechanical Engineering donated to the winning school.
The two-day competition takes place at Airbus' West Factory in Broughton on March 11-12.