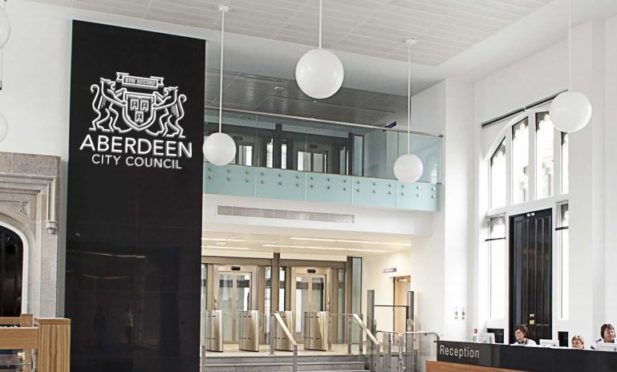 More than 200 jobs at Aberdeen City Council could be lost amid proposed budget cuts designed to save the cash-strapped authority more than £40 million in the next year.
City councillors will debate a raft of options to help balance the authority's books next week, and close the budget gap of £41.2 million.
Included in the proposals are the closure of every library apart from Aberdeen Central to save £863,000, getting rid of lollipop men and women to keep hold of £317,000, and shutting down public toilets to help save £257,000.
A report on the budget plans said that "wherever possible", the council will aim to achieve any reduction in staff numbers via its voluntary severance or early retirement (VSER) scheme.
The council has previously insisted it would not implement compulsory redundancies.
---
>> Keep up to date with the latest news with The P&J newsletter
---
Council officers believe that "approximately 260 VSER applications will be required" following the new budget, and that the authority "will use capital receipts to pay for the VSER scheme in 2019/20, and limit external recruitment to manage vacancies."
Tommy Campbell, regional officer for the trade union Unite, argued that there is "no need" for any positions at the council to be lost, and insisted that no council worker should face compulsory redundancy.
Mr Campbell said: "We're disappointed yet again that austerity and cuts are hitting home in Aberdeen.
"There is no need for this, as the UK is a very rich country, and if big multinationals actually paid their taxes properly we would not have the need for these kind of cuts in local councils.
"We now wait with interest to see what decisions the councillors next week, and we expect meaningful consultation with the trade unions and the work force following whatever those decisions are.
"There are three red lines that the union will not cross – no compulsory redundancies, no privatisation or outsourcing of council services, and no detrimental changes to terms and conditions of employment."
In addition to reducing the number of posts at the city council, plans have also been put forward to help the council scrape in extra cash in almost every area.
Price increases of as high as 20% have been put forward for on-street parking, tickets for the Hazlehead Pets Corner could increase by 10% for children, and even urn storage charges could go up from £95 to £97.90.
A number of groups are also facing reductions in their grant funding, including £35,000 less for the homelessness charity Shelter Scotland and £47,000 reductions for both Peacock Visual Arts and Aberdeen Inspired.
At the same time, a council tax increase of 4.79% could also be put in place if approved by councillors next week – which could raise an extra £5.571 million.
Stephen Flynn, the leader of the city council's SNP group, said: "There can be no hiding from the fact that councillors will have to make some incredibly difficult decisions at next week's budget meeting.
"It is now clear that the vast bulk of these cuts are necessary because of the council's own internal cost pressures – be that paying off debt, meeting pay awards or settling the administration's overspend.
"Despite grand promises that their new operating model would save £125 million over five years, the administration seems completely ill-prepared for the new challenge ahead.
"Moreover, we see no let-up in spending, with the Art Gallery now confirmed as over budget and Union Terrace Gardens in the red before a spade has even been put in the ground."
Jenny Laing, Labour co-leader of Aberdeen City Council, said: "It is clear from Councillor Flynn's response that despite the challenges Aberdeen City Council is facing, he is more interested in defending his SNP Scottish Government's inadequate funding settlement than standing up for the people of Aberdeen.
"There is one thing that Councillor Flynn and I agree on – we are being faced with incredibly difficult choices in order to meet the shortfall.
"Therefore, Councillor Flynn should have joined us in writing to the finance secretary to ensure that the extra £28m of business rates raised in this city, stayed in this city."
Douglas Lumsden, co-leader of the council and Tory group leader added: "Councillor Flynn shows a severe lack of understanding on how the budget process works and the people of Aberdeen should be thankful that he is not leading this council.
"We have had it confirmed from our head of finance that the forecast spend on capital programme for 2018/19 is to be underbudget and is unconnected to the savings target.
"The savings target is due to the inadequate funding from the SNP government in Holyrood.
"This administration offered the government a solution,  £28m extra was raised from businesses in the city this year, this could have been used to invest in the city services, instead the SNP has chosen to clawback the money for their heartlands in the central belt.
"Councillor Flynn should stand up and demand a fairer funding settlement for the city instead all we see is his slavish devotion to his masters in Edinburgh."
A Scottish Government spokesman said: "Aberdeen council will receive an additional £15.4m from the Scottish Government in 2019-20 to fund local services.
"Using their council tax powers they could also generate an additional £5.8m, meaning a total of £381.6m.
"This represents an increase of £21.2m or 5.9%."
Aberdeen's art and cultural sector could face hundreds of thousands of pounds of cuts
One of the areas which could be impacted worst under the proposed cuts is the city's art and cultural sector.
Grant funding for Aberdeen Performing Arts could be reduced by £110,000, Peacock Visual Arts by £47,000, and Castlegate Arts by £48,000.
Under the plans for the budget, individual music lessons at school would go from £340 a year to £400.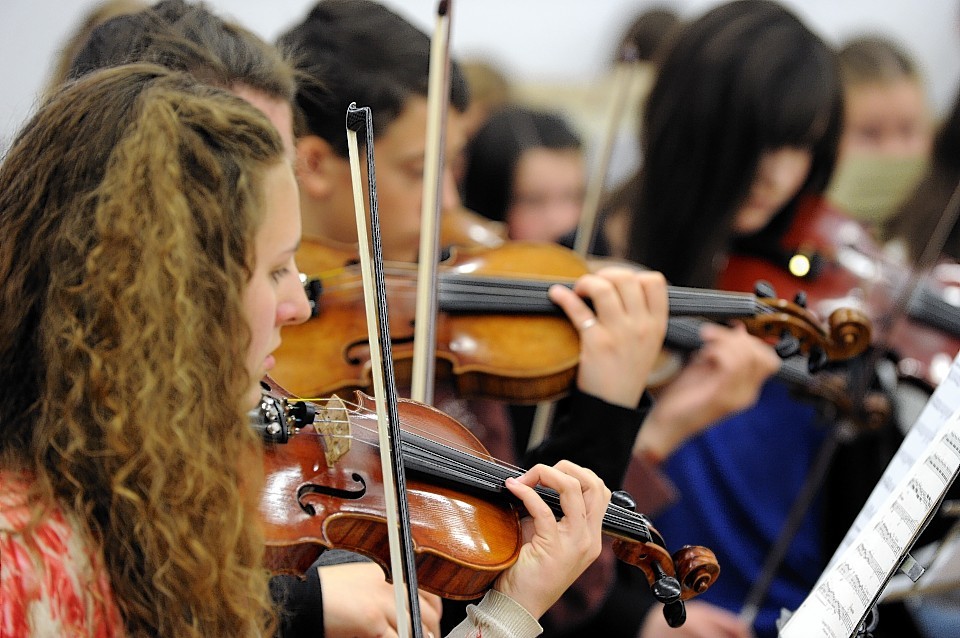 The hire charge per instrument per year would go from zero to £85.
Fiona Robertson, director of the Sound Festival, is facing proposed cuts of £12,000 to her organisation.
She said: "It's not just us, as under these plans this would be a serious body blow for the cultural sector in Aberdeen.
"It will certainly become a much less interesting and exciting place to live or visit, with fewer libraries, and very little culture.
"As usual, it's the poorer who will suffer because people with more money will be able to pay for private music tuition, or go and enjoy music, art, theatre or other cultural offerings elsewhere.
"In the old days, when I was young, music tuition at schools made sure that people from all walks of life had the opportunity to be musicians, and I know a number of professional musicians who would never ever get to where they are today if it was not for music tuition in school.
"It's horribly, horribly sad for arts and culture in the city."
Getting rid of Aberdeen's lollipop men and women would compromise children's safety says charity
Money-saving proposals to get rid of Aberdeen's lollipop men and women have been branded "absolutely scandalous".
Safety campaigners and union bosses claim the move, which would save the authority £317,000, would compromise the safety of children.
The city council currently has 71 potential school crossing points in the city – however, only 33 of them are currently staffed and recruitment has proven to be challenging.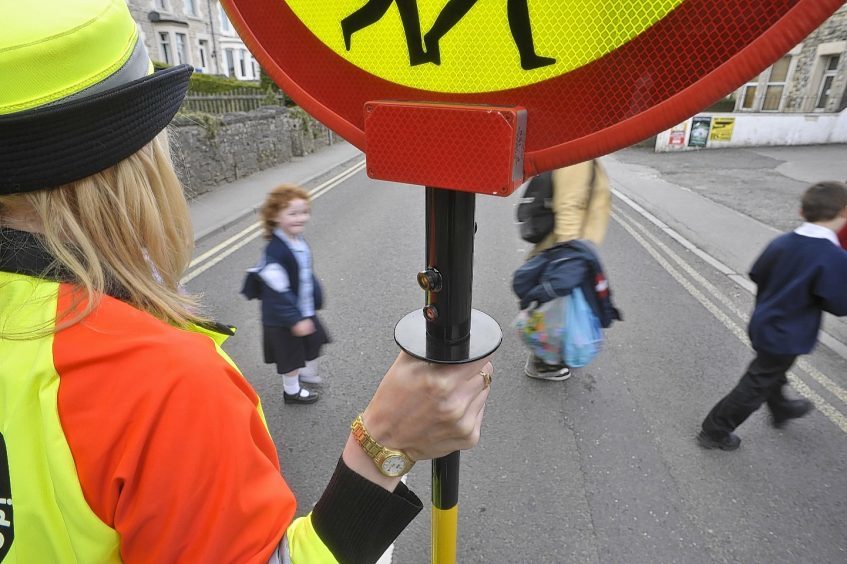 The new budget proposals, which councillors will vote on next week, include a proposal to get rid of the remaining school crossing patrols to help the council meet its financial requirements.
However, the road safety charity Brake has insisted Aberdeen's lollipop men and women should not become victims of the proposed cuts.
A spokesman for the charity said: "School crossing patrols, or lollipop people, provide a vital service by helping children cross roads safety on their way to school as part of the broader provision of safe crossing.
"There are many ways to keep our children safe when travelling to school – establishing 20mph limits, for example, would be a powerful way to make their routes safer.
"Yet lollipop people retain a key role in making our streets safer, not least as they offer a friendly face that encourages active and sustainable travel.
"While we appreciate councils have faced significant financial challenges in recent years, the safety of children should not be compromised as a result."
Unite regional organiser Tommy Campbell added: "I think getting rid of our school crossing patrols would be an absolutely scandalous decision.
"We need to look after the welfare of our children going to school, and this is an absolutely essential service that I am sure the parents of children in schools across the city will oppose vehemently, as will this union."