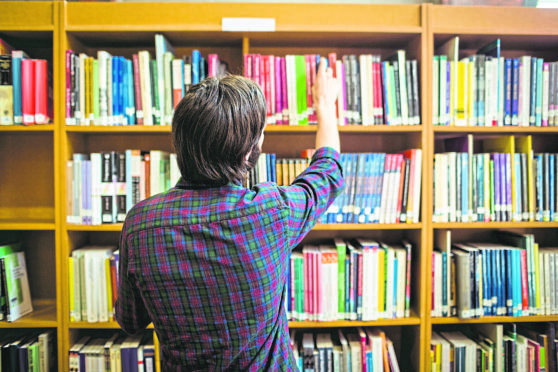 A national reading charity has thrown the book at proposals for the city council to get rid of all 16 of its libraries apart from the central facility in the city centre.
Under the budget proposals, the council could axe its library services to save £863,000.
The city council currently operates libraries for communities all across Aberdeen, including in Kincorth, Cults, Cove, Bucksburn, Airyhall and Mastrick.
And at the same time, budget plans have also been put forward to increase certain library fees which would help the authority rake in as much cash as possible.
The cost of hiring DVDs could go up 10% from £1 to £1.10, and photocopying costs for A4 black and white paper could increase from 10p to 15p.
Late fees per book, per week, would also go from 45p to 50p if proposals are approved.
Marc Lambert, the chief executive of the Scottish Book Trust, said the library closure proposals would prove "devastating".
He said: "While we appreciate that local authorities are in a very difficult financial environment with budgets coming under a lot of strain, the role of the library is not one that should be taken lightly, and closing libraries can have a devastating impact on the local community.
"As a charity that works closely with libraries to encourage all aspects of reading and writing, we know the incredible work librarians do, and the impact they make on the wider community.
"Many of our programmes, such as Book Week Scotland, would not be possible without libraries and the hard work of their staff.
"We support the need for, and importance of, libraries and believe that the proposed cuts will have a lasting and damaging impact."