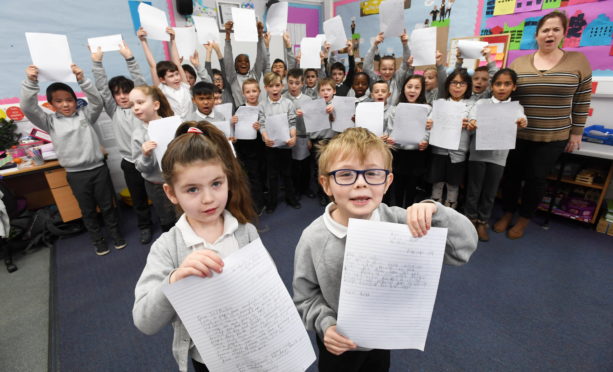 A class of Aberdeen school children have come together to urge the council to make use of a derelict sports facility in Stewart Park.
Hilton Outdoor Sports Centre in Stewart Park has fallen into disrepair, and is currently closed to the public.
The spot has a fenced-off putting green and tennis courts, and a building that Woodside Primary pupils and their teacher, Jennifer Phillips, believe could be brought back to life and benefit hundreds of local children.
Ms Phillips was taking the class on a walk of Stewart Park, when she mentioned how much she enjoyed using the former sports centre when she herself was a Woodside Primary school pupil.
The P4 class decided it was "just not fair" to have the area closed when so many other communities in Aberdeen had ample faculties for children,  and have now written to the city council to consider re-opening the building to the public.
Eight-year-old Marlii warned councillors: "We want you to open this sports centre, if you don't kids will sit on devices all day and that's unhealthy.
"Some people don't have a lot of money, but they still have a right to play."
And fellow P4 pupil Unique wrote: "Some people don't have money but they have the right to resources, and have the right to play – don't you think?"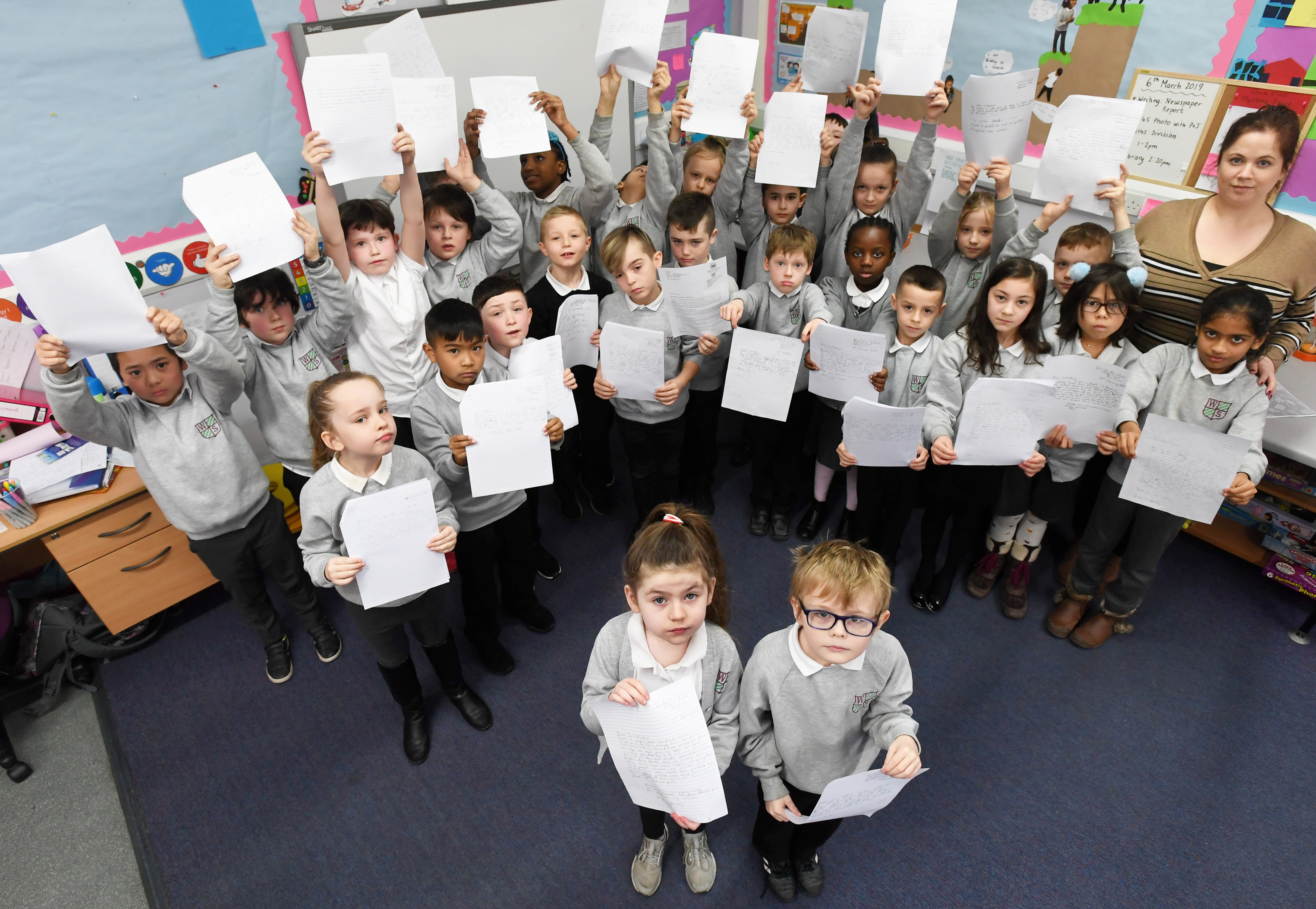 Ms Phillips, who recently returned to Aberdeen after 10 years teaching in Shanghai, said she hoped that the children's messages will make a difference in the community.
She said: "Woodside certainly didn't look as run down as it did last time I lived here – and I've noticed the lack of facilities for children since moving back here with my young daughter.
"The area is not the same for families as it was when I was younger – it's been neglected.
"The building at Stewart Park could definitely come back to life, and the children have really got behind the idea of bringing it back."
---
>> Keep up to date with the latest news with The P&J newsletter
---
Local councillor Neil Copland said: "I have similar memories to Ms Phillip having played football and used the tennis and putting green at the park when I was the same age as the Woodside pupils.
"I find it very sad that today's youngsters cannot get the same enjoyment my generation got from the park but unfortunately at this time no one seems able to take on the commitment of the sports centre."
A council spokesman said they were "looking at the options" for the future of the Hilton Outdoor Sports Centre.
He said: "The process includes looking at possible further council uses of the asset and, if this is not feasible, offer the asset to partner organisations or community groups who may wish to make use of the building via a community asset transfer".