Firebugs leave £40,000 trail of damage after targeting Aberdeen business for seventh time
By
James Wyllie
An Aberdeen business owner is facing a £40,000 repair bill after his firm was targeted by criminals for the seventh time in three years.
Thugs broke into the yard at Aberdeen Heating in Bucksburn early yesterday morning and set fire to six vans and a car, completely destroying the vehicles and their contents.
Police could be seen guarding the scene on Newton Terrace yesterday, inspecting the damage.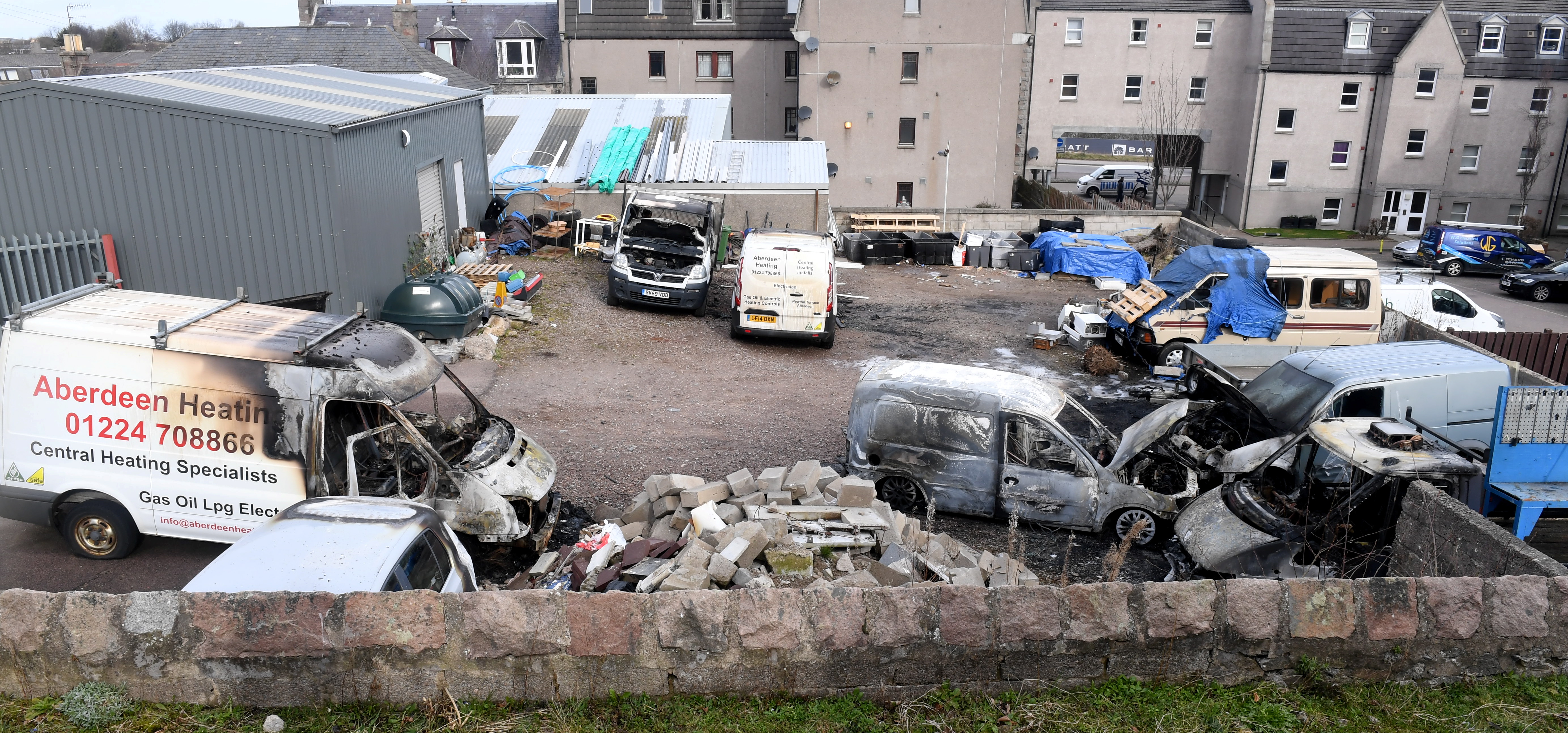 Business owner Andrew Galloway said the company still had the resources to continue work as normal but added that the deliberate fire will have massive implications.
"Some of the vans are insured, but you never get back the value of what you paid for them," he said.
"We're estimating a £10,000 loss with another £30,000 (due to) the insurance.
"So that gives an idea of the value of the vehicles we're going to have to replace."
The fire, which police believe was started deliberately at about 1.25am, was the seventh time in three years the business has been targeted.
Aberdeen Heating moved to Bucksburn from its base in Bridge of Don in 2013 following a number of break-ins there.
Mr Galloway said: "We thought this would be a quiet place when we moved here six years ago.
"It was okay the first couple of years, but then all the trouble started.
"We caught them on the roof once, and last time they smashed some of our windows.
"They've broken in many times before, but they went a step further this time."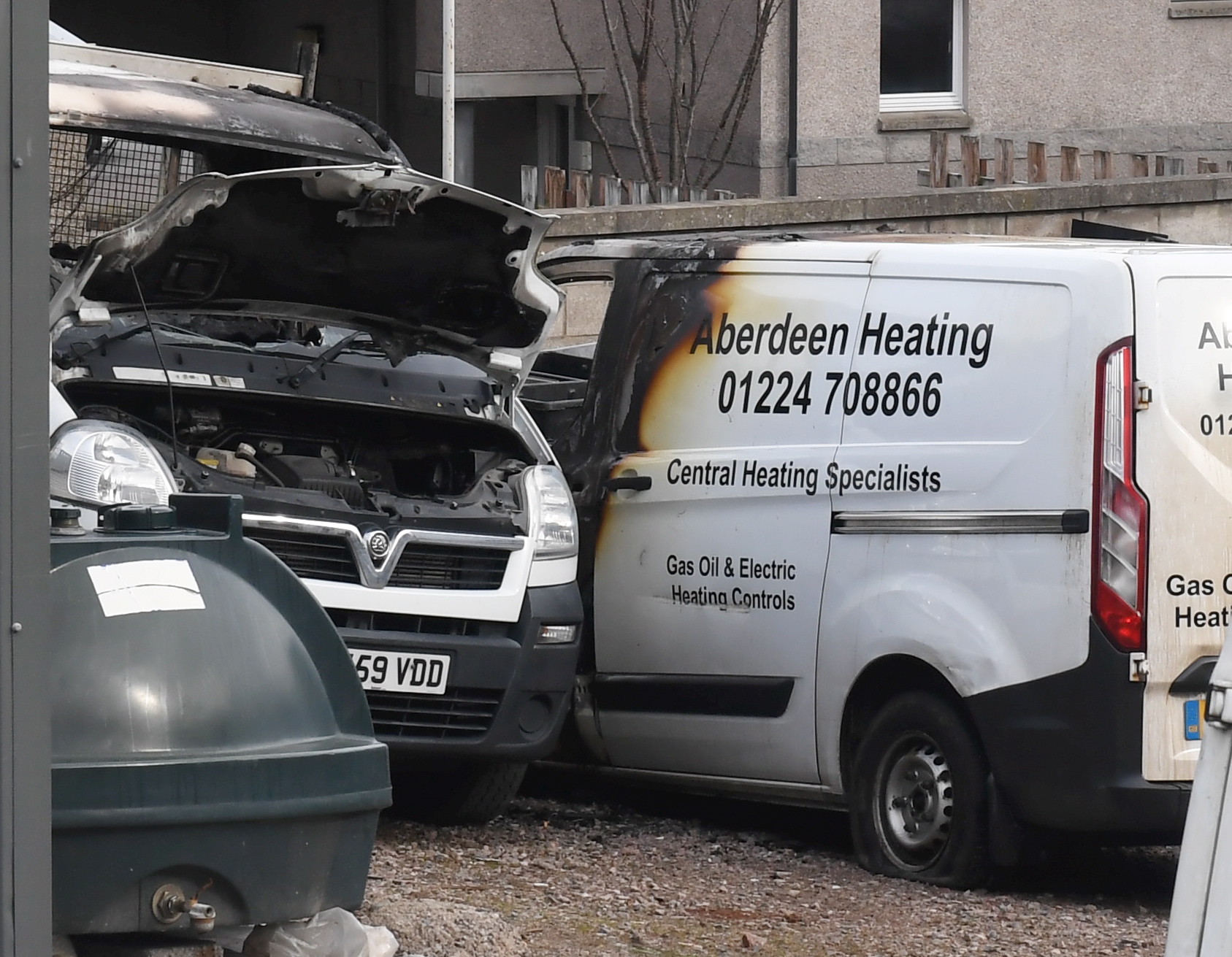 Neighbours spoke of their shock after seeing the developing "inferno" just feet from their houses during the night.
One nearby resident, who did not want to be named, said: "I heard a dog barking, then there was a dull bang or a boom.
"I opened the blinds and saw the flames and called 999. It looked like an inferno.
"The firefighters were there in just a few minutes, they got the job done really quickly."
They added: "I'm thankful it didn't spread to their building and that nobody was injured – that's the main thing.
"The vans can be replaced but people can't."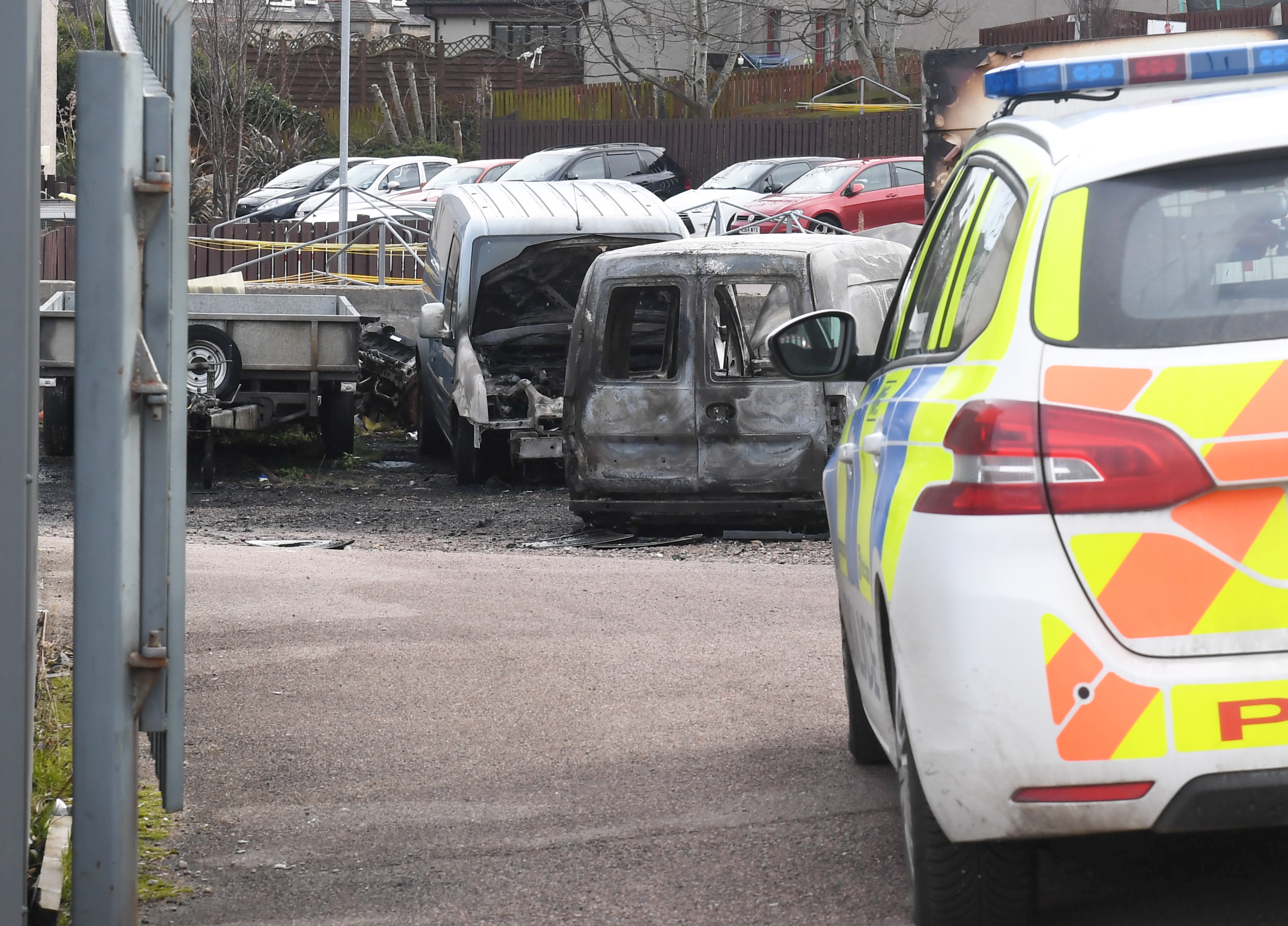 Another neighbour said: "The dog was barking and at first I thought it was just people leaving one of the neighbours' houses.
"Then I looked out the window and that's when I saw the fire.
"I remember that one of their vans was set on fire a few years ago, so I think this is an issue they've been having for a while."
Detective Sergeant Martyn Thomson said: "We are treating this fire as wilful and inquiries are ongoing.
"I would ask that anyone who may have witnessed this incident or has any information in relation to it to contact police.
"Alternatively, information can be passed anonymously via the charity Crimestoppers."