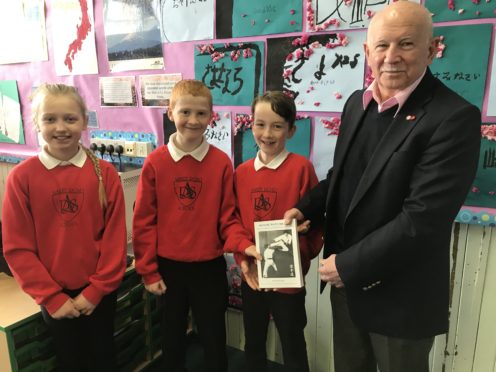 An award-winning martial arts trainer with more than five decades of experience has shared his stories with Aberdeen schoolchildren.
Ronnie Watt, 71, started practising karate as a teenager and has visited the discipline's homeland of Japan on seven occasions.
Most recently, he formed part of a delegation of north-east businessmen and women, charity workers and academics which travelled to Japan to mark 150 years since the restoration of the influential Meiji Emperor.
Yesterday, Mr Watt headed to Ashley Road school, where pupils have been learning about the country and its historical links with the north-east.
Head teacher Anne Wilkinson said: "It was great to have Ronnie come to the school and share his experiences with the children.
"Our two primary five classes have been learning about Japan for a number of weeks now, so it was great to hear from someone who has not only visited the country numerous times, but has also forged such positive relationships with some really interesting people over there."
Mr Watt said: "There are so many exciting opportunities that exist between Aberdeen and Japan, not least the chance to enhance Glover House in Aberdeen in order to attract more visitors from the east.
"I therefore hope my visit will encourage the children to continue to show an interest in all that Japan has to offer."