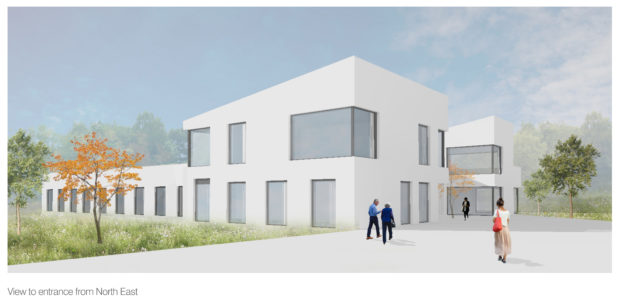 Plans for a new multi-million-pound health centre to replace three aging Aberdeen GP practices could take a step forward – with patients talking to doctors via videolink and email.
The Integrated Joint Board (IJB) of the Aberdeen Health and Social Care Partnership (AHSCP) will meet next Wednesday to debate the business plan for the £8.1 million Denburn/Aurora project.
Clinics at Denburn, Northfield and Mastrick will be replaced by the new centre, built in the Greenferns area in Northfield, near to the Orchard Brae and Heathryburn Schools.
City centre patients at Denburn who don't wish to travel to Northfield will be found places at a new facility at the Health Village on Frederick Street.
Dental services will not be provided from the new facility, which will be officially named via a public vote.
Work would start on the building in early 2020, with completion in spring 2021.
There are growing challenges for health and social care in the city, with the number of pensioners to explode in coming years, putting more pressure on services.
Historic struggles to recruit medical staff have also meant clinics have been stretched- with some including the Rosemount medical group even shutting their doors permanently.
But it is hoped that by using cutting edge technology, large scale centres like the Aberdeen Health Village will be a model for the future.
The new facility will use video consultation, will see more patients speaking to doctors by phone and email, more shared space between different medics and more electronic record storage.
The report reads: "The poor condition of the current Denburn health centre premises in the city centre…means the building is unfit for purpose, with a limited period of operational use" and notes there is "limited life" left in the Northfield and Mastrick premises, which have "no further expansion space".
IJB chairwoman Sarah Duncan said: "We hope that by moving to this new model we can take pressures off hospitals and others.
"We are facing a huge rise in demand in coming years but we aren't expecting a huge increase in the workforce, so sometimes the new technology will help us better manage these expectations."