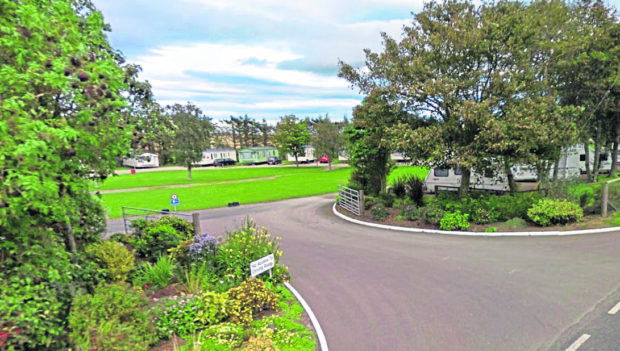 A group of north-east caravan owners have voiced their dismay over housing plans that could see them rub shoulders with a llama farm.
Residents with static vehicles at the Myrus Caravan Park in Macduff have united to voice their opposition to plans to build two new houses nearby.
Developers want to construct the properties in a field at the Myrus Golf Centre and one of the new homes could eventually form part of a llama farm.
But the owners of the caravans have slammed the idea claiming the "peace and tranquility" at the site will ruined by construction vehicles.
They have also raised concerns the presence of the animals could lead to them being blighted by a pungent smell, or even vermin.
The park's warden also fears it could leave her without a job.
Helen Melville has lodged her opposition to the plans in a letter to council planning chiefs.
She said: "As the warden of Myrus Caravan Park in Macduff it would affect holiday makers staying with us and prevent our static caravan owners from enjoying the tranquil setting and the quality of the park.
"After speaking to many of the van owners and letting them know what is happening I have been told if this happens they will find another location, which could potentially leave myself and others out of employment."
Malcolm Fleming from Aberdeen owns one of the static caravans at the Macduff site and is worried about the potential impact of the potential construction on his wife.
Mr Fleming said: "If this proposed build is given the go ahead there will be numerous vehicles roaring past the rear of our van, with the associated noise fumes and dirt.
"My wife is asthmatic and this will be detrimental to her health. We will have no option but to leave the site."
The potential for a llama farm has also raised concerns with Lindsay and Peter Spence from Aberdeen who spend five weeks every year at Myrus
They are worried about it attracting "all sorts of vermin due to the smell".
A design statement submitted alongside the Myrus Golf Company's plans argued the development would have "minimal impact" on the environment, with trees shielding the area from the A947 Banff to Aberdeen road and the caravan park.
The document also argues the scheme would boost security at the driving range with the facility's manager potentially moving into one of the two single-storey homes.