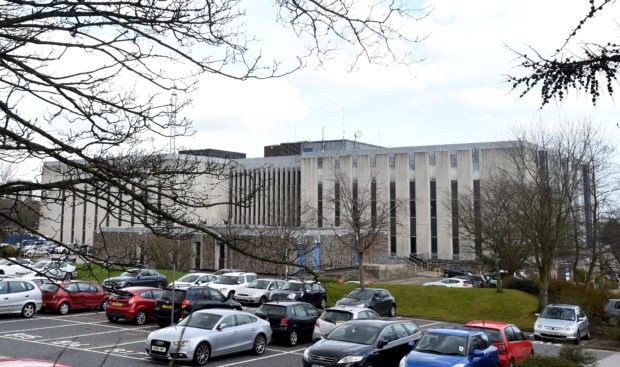 Aberdeenshire Council has committed to making significant efforts to better meet the needs of young people with autism in schools.
Huge improvements have been made in recent years to support the inclusion of autistic youngsters in the classroom.
But education chiefs recognise considerable work remains to be done and have outlined a programme of ongoing work.
Staff are receiving additional training and the local authority has also been collaborating with the likes of UNISON to train pupil support assistants.
All probationary teachers attend one-day workshops to help raise awareness and understanding.
Carron Douglas, the council's principal educational psychologist explained that schools were working to adapt to the unique abilities and needs of children and were committed to developing autism-friendly education.
She said education in Aberdeenshire had made "significant progress" in recent years but recognised the journey is still ongoing.
She said: "There are approaches that will work well for many children with autism but it's also about getting to know children and putting support in place that suits them as individuals.
"No two children with autism are exactly the same so it's not always as simple as saying 'if you are working with a child with autism do x, y and z'.
"It's a process of working with parents, partners and children themselves to find out what works best for them."
A key part of current improvement is to help boost communication using symbols, sounds, photos or Makaton signing.
She added: "Symbolising the whole school environment can make a huge difference in helping a child to understand and navigate the world around them, and to meaningfully communicate and interact with others."
New schools are being designed to be fully accessible to all children, including those with a non-physical disability, meaning designated sensory spaces and low stimulation areas are incorporated.
At least one primary school in each cluster is already a designated location with these facilities.
The council has also been developing its wrap-around care provision to support children with autism on the weekends and after school.
Councillor Gillian Owen, chairwoman of the Education and Children's Services Committee, said: "We have come a long way on our journey to better support autistic children and young people but we recognise the need to keep improving.
"The broader picture of supporting all children with additional support needs is constantly evolving and we're doing everything we can to get it right for every child in Aberdeenshire.
"The investment we put in to supporting those with additional support needs, relatively speaking, puts us at the forefront of councils across Scotland and we'll continue to explore new opportunities to learn and improve."
Committee vice-chairman Mark Findlater added that support within communities and schools is the best option and should be the first option to stop people feeling "unnecessarily isolated".
He added: "That's why our approach focuses on schools and raising awareness so that any individual on the autistic spectrum feels respected, accepted and valued."