Tragic teenager Liam Smith's friends speak at candlelit vigil: 'This has been really tough, getting up each day and just not knowing'
By
Kieran Beattie
March 30, 2019, 9:14 pm
Updated: March 31, 2019, 8:40 pm
Hundreds of candles lit up Broad Street at the weekend as mourners gathered to remember Aberdeen teenager Liam Smith.
The 16-year-old, who was reported missing last November, was found dead in a remote woodland south of Banchory last month.
Police say there are no suspicious circumstances surrounding the death of the Westhill Academy pupil.
'Our hearts are broken': Family and friends pay tribute to tragic Liam Smith
The four-month search for Liam touched the hearts of thousands all across the country, and on Saturday night his school friends were joined by hundreds of others at a candlelit vigil around the city's Broad Street fountain.
Following a tearful moment of silence, candles were left burning into the night alongside flowers and other tributes in memory of the 16-year-old.
But although there was much sorrow, there was also joy, as Liam's friends from Westhill Academy paid tribute to the teenager's fun-loving personality in their own special way by soaking themselves running through the fountain.
During the vigil, one of Liam's best friends bravely stood up and paid tribute to him in front of the gathered mourners.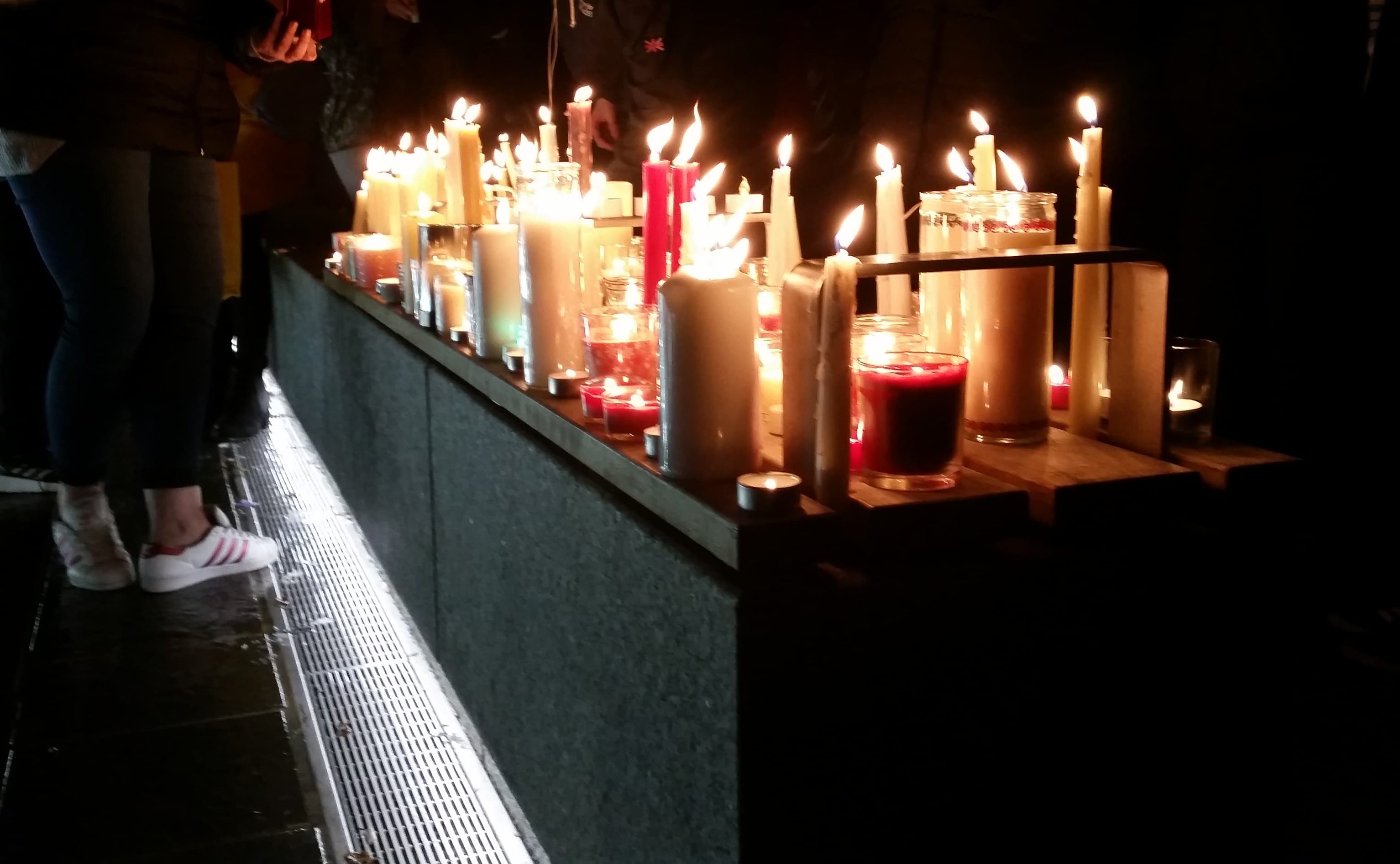 He spoke of remembering good times spent at McDonalds, watching videos together, and Liam's great sense of humour.
The young man said: "We will always have our memories of him, how he loved Jaffa cakes and all his odd food combinations and sushi.
"It think it shows that this is something that can happen to anyone. Liam was always there and he'd keep everyone happy.
"This has been really tough, getting up each day and just not knowing."
He also paid tribute to Liam's mother Alix for the strength she showed over the course of the investigation
He said to the crowd: "To see everyone here would mean so much to Liam.
"You will always be in my heart no matter what, and it will be empty without you.
"Rest in peace Liam."
If you are struggling and want to talk, Breathing Space is a free, confidential service which can be contacted on 0800 838 587.
Samaritans also offer a free and confidential emotional support service that never closes and can be contacted by calling 116 123 or emailing jo@samaritans.org.