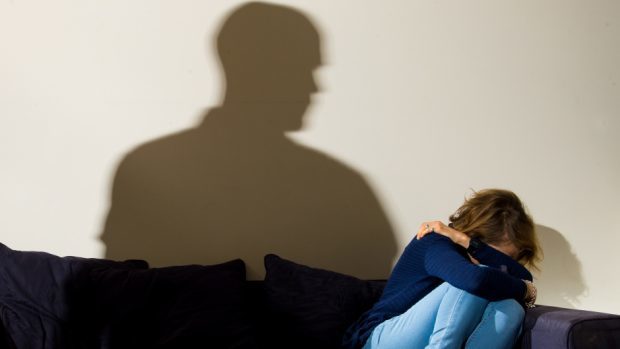 The number of people left homeless as a result of domestic violence has almost tripled in Aberdeen over the past five years.
New data from Aberdeen City Council shows there were 258 incidents in which people felt forced to flee their homes due to a dispute which was violent or abusive in 2017-18.
In 2013-14, that figure was 99.
Marsha Scott, chief executive of Scottish Women's Aid, said it was "shocking" that domestic abuse is the main reason for women making a homeless application in Scotland.
She said: "We want to see a much more preventative approach to women's homelessness taken by national and local government, to enable women and children to remain in their home."
The Scottish Government is carrying out a consultation on "protective orders" which could relieve the problem by allowing police to remove an abusive partner from the home.
Ms Scott described the move as "a step in the right direction" but said "much more needs to be done to protect women's rights, safety and choices".
She added: "Women and children shouldn't have to lose their home, their friends and possessions in addition to the trauma of domestic abuse."
Lorna Pratt, a family legal expert from Jordans Solicitors, highlighted the importance of recognising that domestic abuse is not always physical and visibly apparent.
She said: "It is vital for everyone to be alert to the signs of domestic abuse, including employers, fellow employees, professionals, family and friends.
"Domestic abuse can have a significant impact on the emotional, psychological and physical well-being of victims, and can often result in devastating consequences for all those involved.
"But spotting those signs may not be as easy as you think, as domestic abuse can take many forms – it is not always physical abuse."
New Scottish Government legislation, which became law last week, makes psychological abuse and controlling behaviour from partners or former partners a crime, in addition to physical harm.
Such incidents are a significant factor in the majority of domestic abuse cases.
Training has already begun for police and social workers across the north-east and Highlands, which includes learning how to recognise and respond to the signs of controlling behaviour.
That legislation has been welcomed by groups such as Aberdeen Cyrenians, which believes domestic abuse forces too many women onto the city's streets.
A spokeswoman for Aberdeen City Council said the local authority was working hard alongside organisations that support victims of domestic abuse, as well as the police, to make sure those who require urgent help are supported.
She said: "We are committed to tackling domestic abuse across Aberdeen.
"We have been working with partners including charities and the police to ensure that emergency accommodation is available for victims of domestic violence, and continuing support is available."