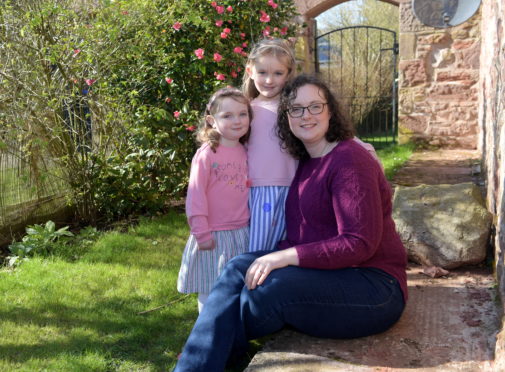 Mhairi Annandale has referred to her oldest daughter as her "little lifesaver" ever since playing with her as a toddler led to the discovery of a deadly tumour.
It was in 2015 when 18-month-old Paige accidentally elbowed Ms Annandale in the breast.
The 34-year-old thought little of it at the time, but a lump soon formed at the spot where Paige struck her.
The healthy mum had no reason to suspect she was ill, but grew concerned about the lump and received the shock news that she had triple negative breast cancer when she visited the doctor.
'Friends of Anchor treated me like a queen the entire time – they made me feel human'
Intense surgery, chemotherapy and radiotherapy managed to rid her of the disease.
But the outcome could have been different had she not gone to the doctor when she did that summer.
Ms Annandale said: "My daughter Paige saved my life, I could have gone far longer without realising I had cancer.
"It was a huge shock at the time, everything had been going so well.
"I had fallen pregnant for the second time, and it was the day my husband and I got keys to our first house that I got my diagnosis."
Now, Ms Annandale is preparing to show her gratitude to those who helped her through the ordeal by taking part in the Courage on the Catwalk charity fashion show.
The Laurencekirk resident said Friends of Anchor provided a "sense of normality" for her throughout her treatment.
She said: "Treatment hit hard – I was very sick, my bones ached and my bloods dropped.
"When Friends of Anchor came along, I was going through hell – but they were angels.
"There was one period, between Christmas and New Year in 2015, that I was essentially completely isolated as my family had colds and couldn't visit me in hospital.
"But I was able to craft, get my nails done and interact with volunteers. Friends of Anchor picked me up when I was down."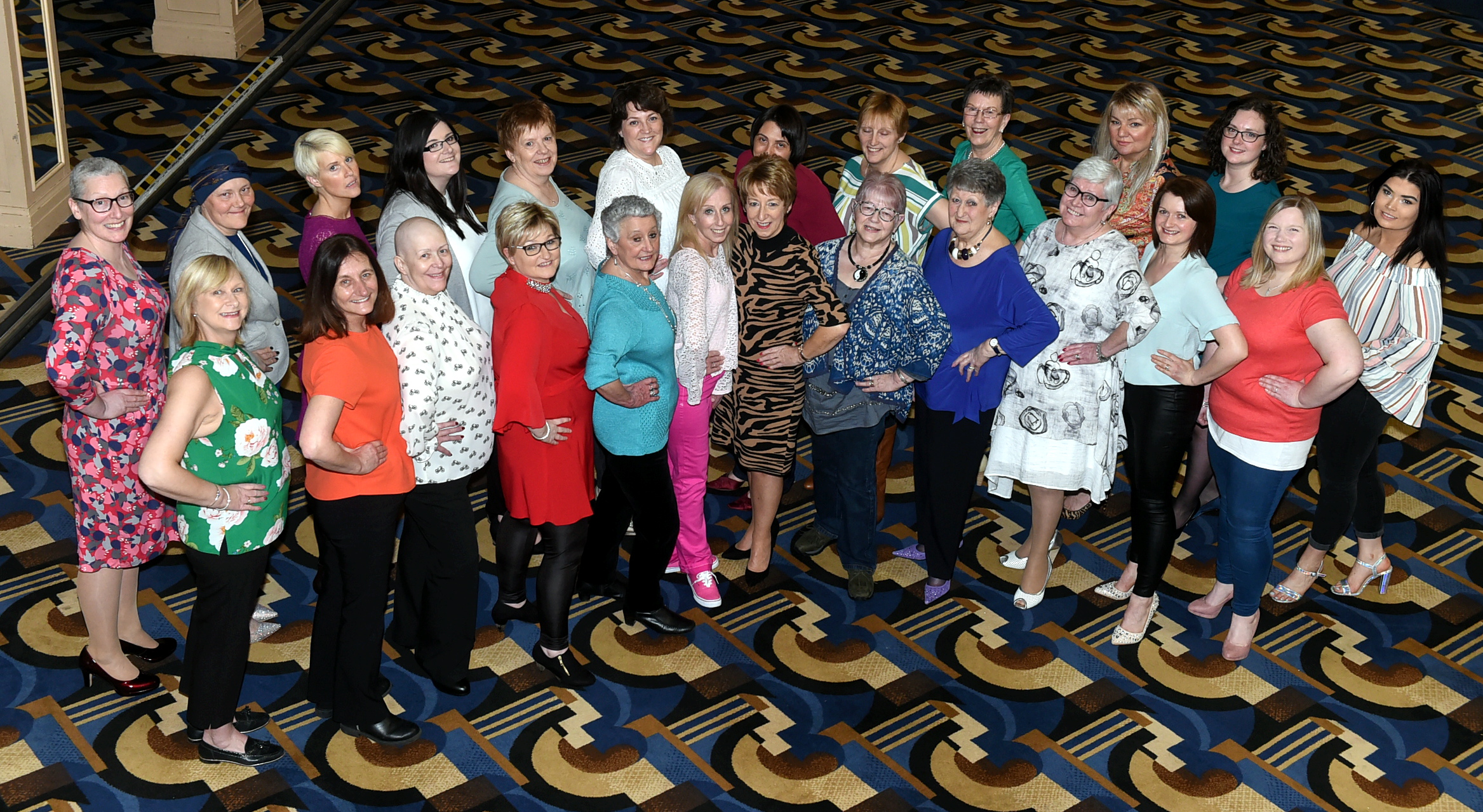 The women who will be taking part in the 2019 Courage on the Catwalk event, which will help muster vital funds for the charity's new Anchored Together appeal.
The drive aims to raise £2 million for the Anchor Centre, which is scheduled to open in 2021.
Taking place place on Saturday May 11 and Sunday May 12, it will celebrate 24 women who have been, or are going through, treatment for a cancer or haematology diagnosis.
Ms Annendale said: "I'm terrified. Absolutely terrified – I usually hate to be in the limelight, but the other girls have been great fun to work with, we already have a great bond.
"Many people associate cancer with the older generation, with their mum or their granny.
"But cancer doesn't discriminate – it can target anyone.
"There was only one time during my treatment I asked 'why me?', every other time it was 'well, why not?'
"My little lifesaver Paige doesn't really understand what I went through, she just remembers I wore some funny hats – but we will properly discuss cancer when she's older.
"Cancer affects so many people, and it is so important to support Friends of Anchor.
"It feels right to give back, after everything they've done for me."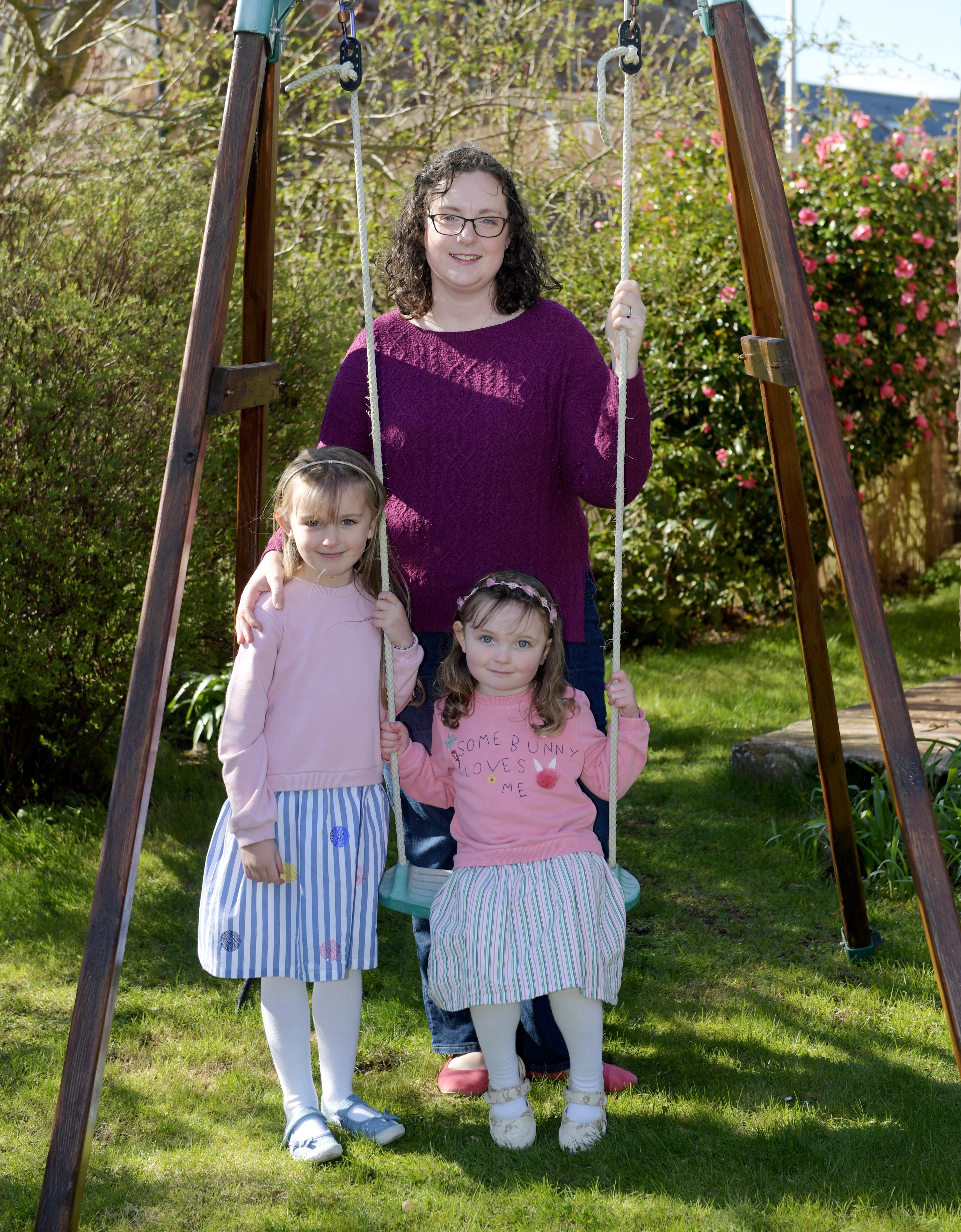 Ms Annendale lives with her husband Jason, daughters Paige, who is now five, and three-year-old Rosalie.
To donate to her fundraiser, click here.